Turn Your New Home into a Healthy Environment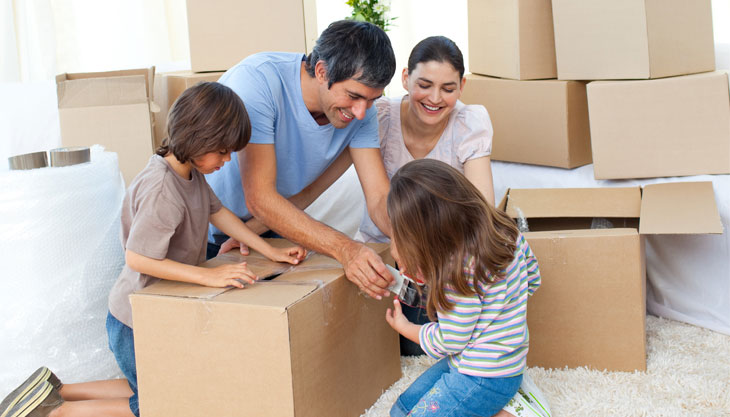 You have finally found the home of your dreams, and it's time to begin this new stage of your life as a family under a brand-new roof!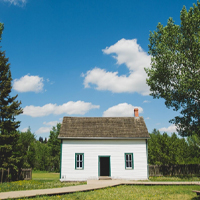 Before you start making plans for all those barbecue sessions in the backyard or a cocktail evening to get to know the neighbours, you should first and foremost devote some time to finding ways to make this new home of yours as healthy as possible.
While most people consider their self-care the only strategy to enhance their wellbeing, by investing in your home and taking excellent care of it, you'll teach your kids that their health also depends on their environment. Let's go over some of the simplest, most effective ways you can transform your space into a health oasis for you and your kids.
Say goodbye to chemical cleaning supplies 
Keeping your home clean is half the battle when it comes to ensuring your family's wellbeing, but it's also a challenge in the today's world. You'll find too many toxic products on the shelves, and as effective as they might be against germs, dust, and other pollutants, they actually do more harm than good in the long run. Instead of these chemical-laden products, you can find or make your own eco-friendly and healthy alternatives that contain baking soda, apple cider vinegar, lemon juice, and similar ingredients that will keep you healthy.
Keep your indoor air fresh and clean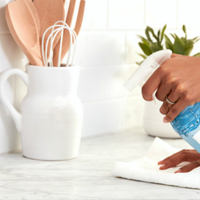 Most of us live in urban environments, which means that there are too many harmful airborne toxins and  pollutants that find their way to your home every day. From soot, car exhaust gases, mould, all the way to dust and pollen, you are exposed to a slew of dangerous particles in your air.
To keep your indoor air pristine and healthy, you can use a HEPA air purifier that uses high-quality filters to collect various kinds of pollutants and allergens from your air and make sure every breath you take is healthy and pure. A great bonus is that these high-quality types of purifiers don't make any disruptive noise, so the quality of your life can only get better.
Focus on greenery
Another way to purify your air and boost your mood is to add potted plants to your home. Now, if you have young kids and toddlers, you should seek advice from your florist so as to avoid potentially harmful and toxic plants. Instead, opt for the kinds that will protect your home and provide a beautiful touch of nature to the look and feel of your rooms. They have a soothing effect and they naturally help cleanse your air.
Energy-efficiency at the heart of the interior
When you're designing your kitchen, your bathroom, and the lighting in your home, keep Mother Nature in mind. Opt for energy-efficient outlets and fixtures that will prevent overuse both of electricity and of water, and you'll still have more than enough for your daily needs. Smart systems such as these are gaining popularity in modern households precisely because they help us lead healthier, more balanced lives, in line with nature.
Reduce plastic
In addition to adding greenery to nature up your home, there are other ways to infuse the environment into your own environment. For example, make sure that you reduce plastic, if not eliminate it entirely from use. You can replace plastic bottles, pots, containers, and other gadgets with those made of more long-lasting, eco-friendly materials that contain no toxic chemicals for you and your kids. Think: wood, stainless steel, glass, and stone, to name a few.
Go the extra mile and use chairs and other furniture made of natural, organic materials with no toxic dyes added in the process of production. Natural fabrics such as organic cotton, linen, bamboo, and wool are all more than welcome, and family-friendly.
Create your own little garden
Much like those potted plants of yours help cleanse your indoor environment, adding a backyard garden is a brilliant way to make your home even healthier. Greenery, but also fruits and veggies you can grow yourself provide you with an oasis of serenity, and the organic goodies you grow can be a great addition to your diet. This takes the idea of a home-made meal to a whole new level!
Health starts from you and your habits, including the ones you practice in your home and the ways in which you take care of it. Use these tips to imbue your home with health and wellbeing, and enjoy the time you spend teaching your little ones on the best ways to take care of themselves and their space.
Claire Hastings is a wanderer and Australia based writer. She writes as long as she can remember, and she is very passionate about sustainability and healthy lifestyle.