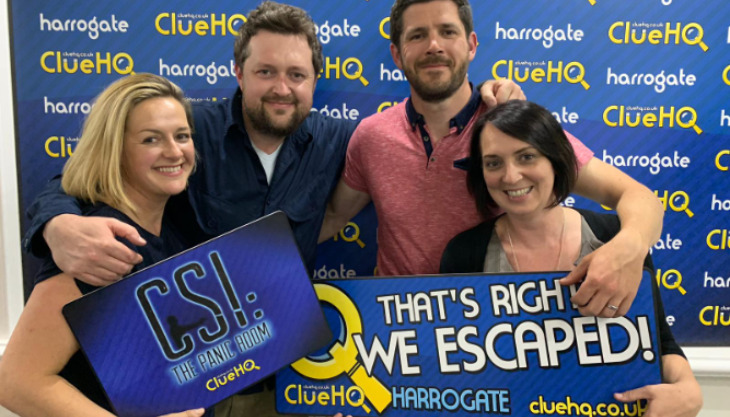 I am a lover of structured fun. I can't even hide it. Whenever I have a birthday, leaving do, friends visiting or am just at a loose end over a weekend I will generally be scouring the internet to see what I can do with a couple of hours that involves using my brain or body or both in a fun and structured way. It's the teacher in me. So, when my friend dropped, 'We should do an escape room…' into the conversation, 'Challenge accepted!' I said.
Enter Clue HQ Harrogate. I actually hadn't realised that Harrogate had escape rooms initially as they are relatively new to the escape room scene having only been open a year, but in that time they have already developed three successful escape rooms, all with very different themes.
Four of us we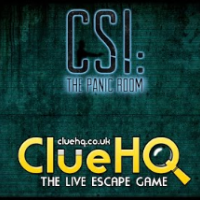 nt on a Saturday night, to take on their newest room (it had been open literally a few days) which was CSI themed and, we were proudly informed by owner Steve West, had an array of high-tech equipment and gadgets in the room to help (or hinder – damn those red herrings) the investigation.
Now, at this point I have to disclose that I am a big escape room fan. Having completed a couple before (London and Edinburgh Fringe Festival) I thought I knew what to expect. But this CSI: Panic Room absolutely blew me away. It was clever, atmospheric, the puzzles were hard and well put together but most importantly for this room the technology was highly effective and added a level to the game that I hadn't expected. Obviously I won't give anything away about the game itself, but the twists and turns provided by the technology are incredibly clever and almost had us completely stumped a number of times. Luckily, Steve and his team were on hand to help us out via a number of cryptic (and sometimes less so, when we were really stuck) messages coming through on a screen above us.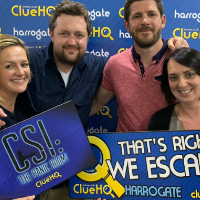 My three Escape Room companions had not completed one before, and it's not an exaggeration to say that we spent over an hour talking about it and dissecting the game elements and our performance afterwards. They were absolutely exhilarated coming out of it, and it met and exceeded expectations for all of us. It's not particularly scary, with maybe a couple of jumpy moments, and it is a panic room, so it's not huge and it is a bit dark, so do prepare yourself for that environment. Also, Clue HQ is up a couple of flights of stairs, so expect that too, but know also that the space up the top is light and airy (what a view) with comfy sofas, so it is totally worth it!
Clue HQ Harrogate have two other games running alongside CSI: Panic Room, which are The Betrayal of CLuetankhamun and Cell Block C and The Stonethrowers of Ripon (our team name) have made a promise that we will   be back to complete both of the other two games before the end of the year.
But what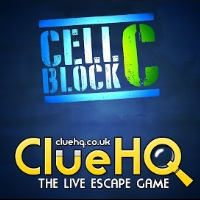 you really want to know is, did we get out? Yes, yes we did. Thank goodness really otherwise writing this review would have been slightly embarrassing!
Visit https://cluehq.co.uk/harrogate/ for more details