Up to 70% off with Johnston Prams
Valid from 26 May 2022 to 31 Jul 2022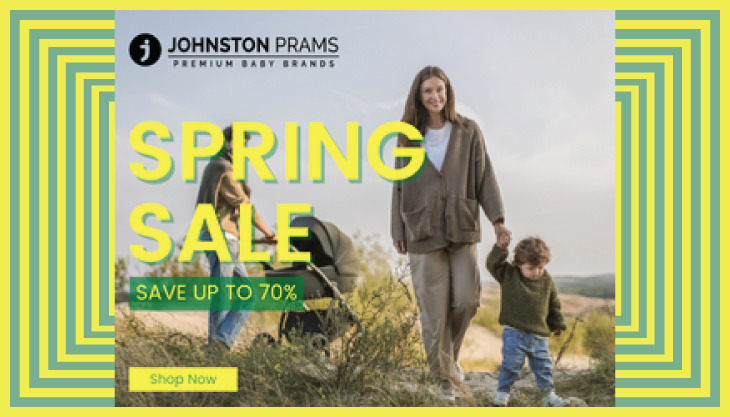 Save up to 70%
At Johnston Prams we know that there's a lot to buy when preparing for the arrival of your baby, that's why we have many great offers to help keep the costs down.
Our baby sale and clearance collection is full of many great offers with saving of up to 70% off across our most popular ranges for a limited time only.
Whether you are looking for baby's first Pushchair, Pram or Car Seat to quality Baby Equipment Essentials, we've got you covered!
Log in or sign up to get this voucher!
To redeem ths offer all you need to do is login or sign up - you will then be given a username and password to use when booking online.
All offers featured from 3rd party advertisers are subject to change at any time and are not directly linked with Raring2go!