Learn to read for free Reading eggs
Valid from 9 Mar 2022 to 30 Jun 2022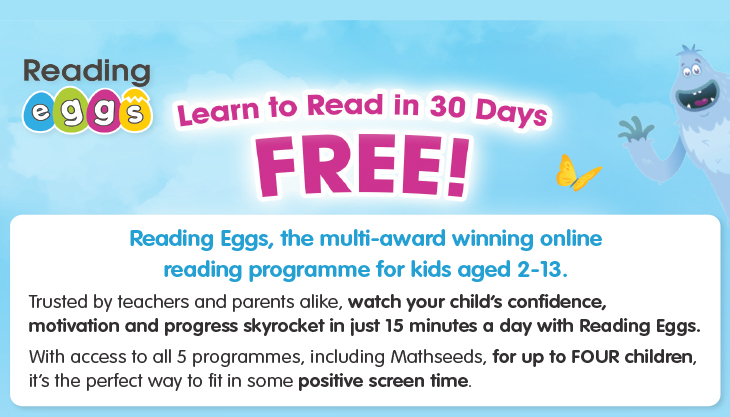 Time to try the multi-award winning online reading programme for kids ages 2⁠–⁠13 for 30 days FREE.
Trusted by teachers and parents alike, watch your child's confidence, motivation and progress skyrocket in just 15 minutes a day! Ideal for back to school preparation and designed to grow with your child, 91% of parents saw an improvement within just a few short weeks.
Log in or sign up to get this voucher!
To redeem ths offer all you need to do is login or sign up - you will then be given a username and password to use when booking online.
All offers featured from 3rd party advertisers are subject to change at any time and are not directly linked with Raring2go!