Book your Eurocamp 2022 Holiday now!
Valid from 1 Jul 2022 to 3 Sep 2022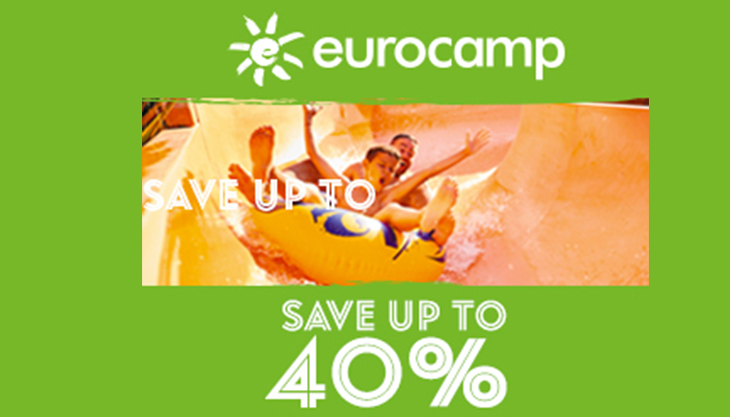 If you haven't yet booked your next holiday for 2022, book your 2022 Eurocamp holiday now and enjoy fantastic savings with your exclusive Raring2go! discount!
Stay in a two or three bedroom Classic, or a Comfort, Comfort Vista and Comfort XL holiday home. Alternatively stay under canvas in a Classic or Safari tent.
Our Azure and Azure Vista holiday homes are also included in the deal*.  This accommodation forms part of our newest range and offer a bright interior and a large covered deck, and comes with the option of two or three bedrooms. *Please note, the Azure Plus and Azure XL holiday homes are excluded from the offer.
Log in or sign up to get this voucher!
To redeem ths offer all you need to do is login or sign up - you will then be given a username and password to use when booking online.
Terms & Conditions
The discounts apply per night to the accommodation base price and supplements based on the total holiday duration within the relevant date and accommodation bands. The offers are subject to availability and a minimum duration of 3 nights with a maximum duration of 21 nights. These offers are only applicable to new bookings and cannot be applied retrospectively to an existing reservation. The offers are subject to the booking terms and conditions as stated on the Eurocamp website and cannot be combined with any other Eurocamp offer or discounts.
The offers cannot be redeemed through travel agents. The code cannot be used in conjunction with cashback sites or any other third party website. Use of the code via these sites will result in cashback claims being declined.
The 2022 and 2023 offers applies to Classic Tents, Safari Tents, Classic and Comfort Mobile Homes and Azure Vista and Azure Accommodation only. Please note Azure Plus, Azure XL and Aspect holiday homes are excluded from the offer. Chalets, Bungalows and Lodges are also excluded.
2022 Holidays
The following parcs are excluded from the offer AL013, CA026, CD013,  GR026, HL012, IA012, IA015, IA022, IL019, RV012, RV015, WM014 and WM017 for any 2022 holiday date. Further selected parcs may be excluded at any time.
The 2022 offer is only valid for bookings made between 1st July and 30th September 2022.
All offers featured from 3rd party advertisers are subject to change at any time and are not directly linked with Raring2go!