Valid from 31 Jan 2022 to 31 Dec 2022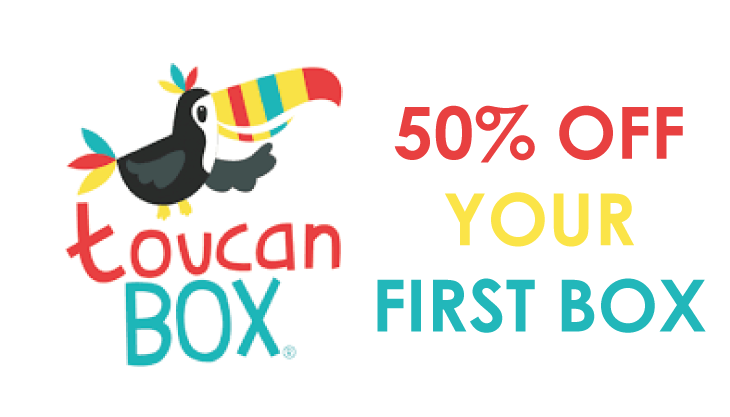 Why ToucanBox?
Educational
Inspired by Montessori learning and championing STEAM, each toucanBox is built by educational experts to help develop key skills.
Fits your letterbox
Never miss a delivery! toucanBox fits through your letterbox, stashed with all the materials you need to make two crafts and is personally addressed to your child.
Fun
Enjoy the hands-on process of making, then play! Finished crafts turn into interactive games, dress-up, role-play, toys and much more.
Caring
Our Care For Kids programme donates toucanBoxes to disadvantaged children during school holidays. Over 20,000 toucanBoxes have been donated so far!
Log in or sign up to get this voucher!
To redeem ths offer all you need to do is login or sign up - you will then be given a username and password to use when booking online.
All offers featured from 3rd party advertisers are subject to change at any time and are not directly linked with Raring2go!