£5 off School Leaver Memory Teddies
Valid from 12 Jul 2022 to 31 Dec 2022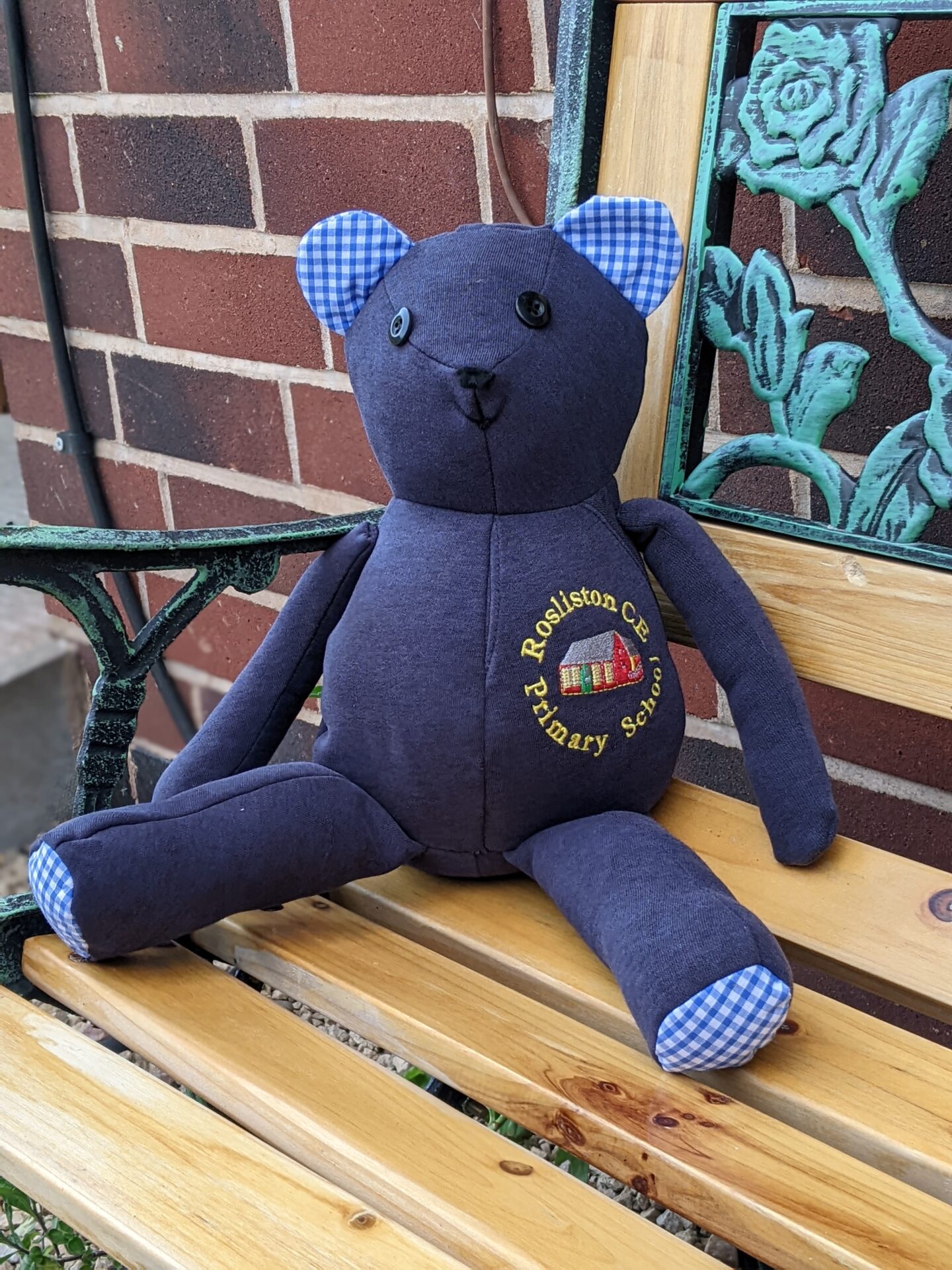 The perfect present for your school leaver! School leaver memory teddies by The Handmade Memory Co. can be made with just one item – a t-shirt, shirt, jumper or cardigan.
And Raring2go! has a special offer for you – £5 off the price of a teddy!
Teddies can be personalised with embroidery; perhaps the name of the leaver or the start/leaving date. The Handmade Memory Co. can also make small clothes (mini blazers, cardigans, etc.) and neckties, and can add gingham check fabric as contrast to ears and feet, in your school colours. All teds are delivered gift wrapped and can be sent addressed to the recipient with a free gift card.
We have three teddy sizes: small, medium and large. Small teds just need one item, medium teds need at least two and large look best with 2-3.
How it works:
After you have booked in/bought your ted, shop owner Alice will message you with details of how to send in your items. If you are local to Rosliston in South Derbyshire (DE12 8HZ) you can also drop off your items to the Handmade Memory Co. shop, at Alice's Alterations and Repairs, Beehive Farm. For local customers, cash & card payments can be made on drop off in person. If you want to use this option, please choose 'pay by cash' at the checkout.
Log in or sign up to get this voucher!
To redeem ths offer all you need to do is login or sign up - you will then be given a username and password to use when booking online.
Terms & Conditions
One discount per transaction. School leaver teddies only.
All offers featured from 3rd party advertisers are subject to change at any time and are not directly linked with Raring2go!