15% Off School Leaver Memory Teddies
Valid from 28 Oct 2021 to 28 Oct 2022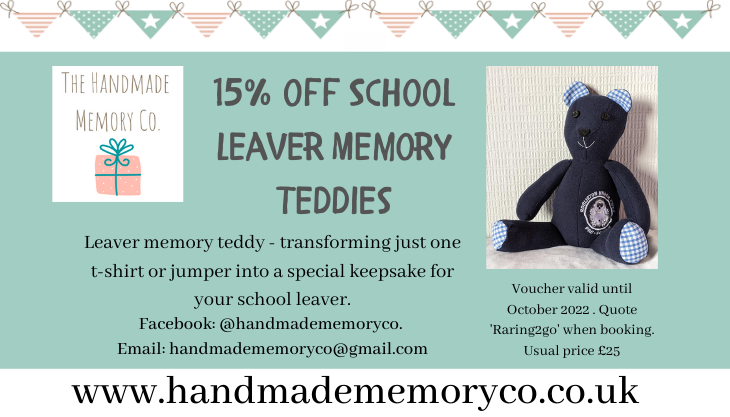 Keep memories of your child's school days alive with a school leaver memory teddy. Transforming just one t-shirt or jumper into a special keepsake for your school leaver.
Log in or sign up to get this voucher!
To redeem ths offer all you need to do is login or sign up - you will then be given a username and password to use when booking online.
Terms & Conditions
One discount per transaction. School leaver teddies only.
All offers featured from 3rd party advertisers are subject to change at any time and are not directly linked with Raring2go!