🌟SPECIAL OFFER🌟 Ministry of Science tickets only £10 each
Valid from 6 May 2022 to 31 May 2022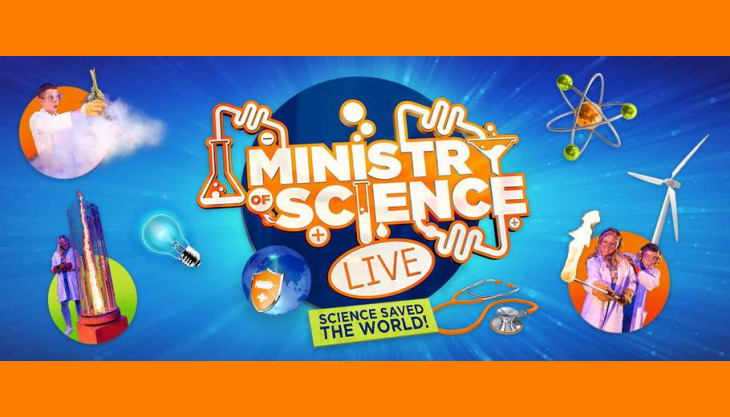 This year we've seen Science leading the way as slowly but surely we've got our lives back to normal – or close to it!  
Now, the UK's favourite science team – Ministry of Science – is back on the road and more explosive than ever!  
In its latest show, Science Saved the World, the Ministry of Science presenters dive deep into the world of Science and look at how it shapes the modern world, with a few loud bangs along the way, of course! 
And you can see for yourselves at Lighthouse, Poole when the show rolls into town on Wednesday 1 June at 6pm.
The show takes an anarchic approach to science communication whilst looking at the scientists, engineers and inventors who have shaped our world and proves that each and every one of us has the ability to change our world for the better!
Expect 20ft LIQUID NITROGEN clouds, exploding OXYGEN & HYDROGEN balloons, FIRE TORNADOS, HYDROGEN bottle rockets, ignited METHANE and even a self-built Hovercraft!  
Log in or sign up to get this voucher!
To redeem ths offer all you need to do is login or sign up - you will then be given a username and password to use when booking online.
Terms & Conditions
Please note the offer only applies to tickets to tickets in price bands C, D and E and is available on a strictly first-come-first-served basis. 
All offers featured from 3rd party advertisers are subject to change at any time and are not directly linked with Raring2go!