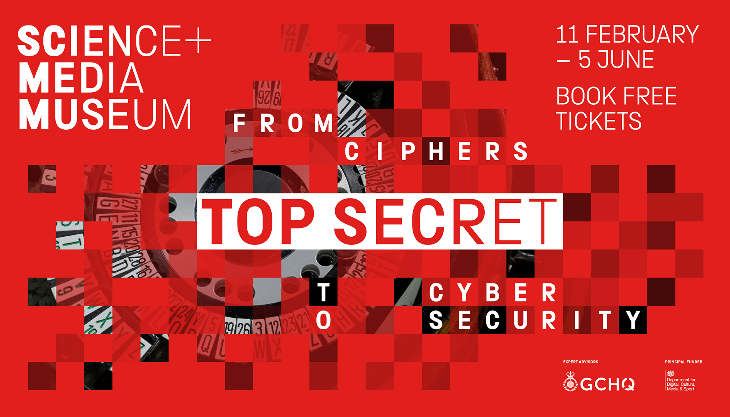 Top Secret: From ciphers to cyber security
The National Science and Media Museum will be giving a first look inside a new major exhibition that will uncover the fascinating world of codebreaking, cyber security, and secret communications.
Top Secret: From ciphers to cyber security has been created alongside expert advisors from the UK's intelligence, security and cyber agency, GCHQ, and will open to the public from Friday 11 February – Sunday 5 June. This follows its successful run at the Science and Industry Museum in Manchester and Science Museum in London.
Visitors can discover more than a century of codebreaking history through extraordinary objects, interactive puzzles and first-person interviews. From the First World War to the latest in cyber security, fascinating stories will be revealed via hand-written documents, declassified files and artefacts from the historic collections of the Science Museum Group and GCHQ.
Free tickets can be booked now via the National Science and Media Museum website