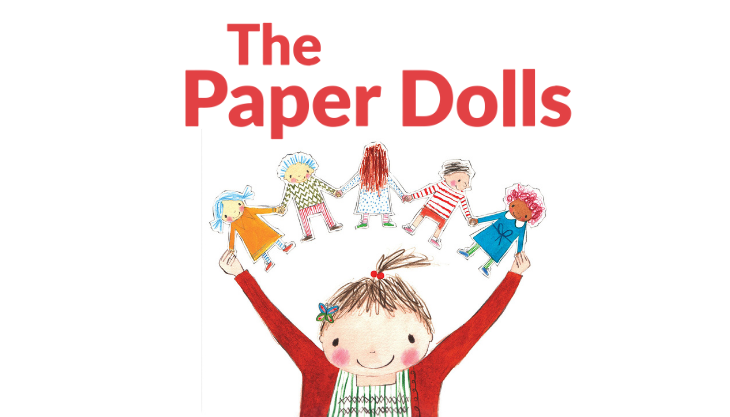 The Paper Dolls at Polka Theatre Wimbledon
The Paper Dolls at Polka Theatre Wimbledon 
When a little girl makes a string of paper dolls, she takes them by the hand on a fantastical adventure. Whirling through the home and garden, they fly through the air, until they are confronted with some very sharp scissors…
Adapted from the acclaimed picture book created by former Children's Laureate Julia Donaldson with award-winning illustration by Rebecca Cobb, The Paper Dolls comes to life with stunning puppetry and original music in Polka Theatre's much-loved production.
This play is based on the original book The Paper Dolls, written by Julia Donaldson and illustrated by Rebecca Cobb. Published by Macmillan Children's Books © 2013.
"A magical version of the best arts and crafts session you can imagine" – WhatOnStage
Performances: Fri 20 May – Sun 7 August
Ages 3-7, Toddler Friendly version available on selected dates for ages 2+
Approx. 45 mins in Polka's Adventure Theatre.
Times vary, please visit polkatheatre.com for more details and information about access performances.
Tickets: Adults & Children from £14 + *£1.50 transaction fee applies to phone & online bookings.