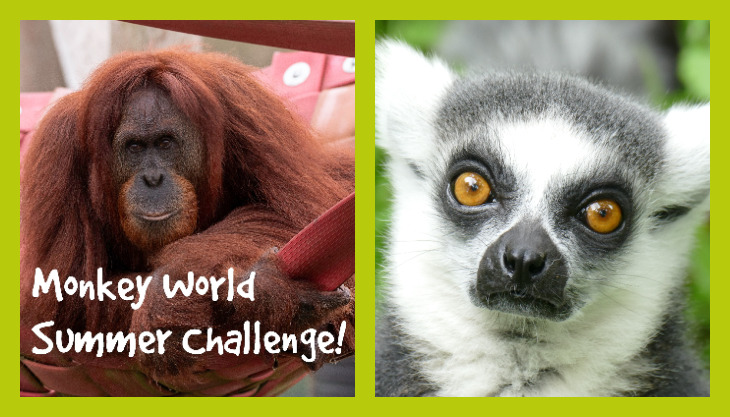 Celebrate summer by joining the Monkey World Summer Challenge! For just £2.50, kids can sign up to the challenge which runs until October. Each challenger will receive a beautiful card to fill with stickers, and a Monkey World pencil. There are a huge list of fun challenges and activities to complete at the park, and those who manage to complete 5 over the summer period will receive a certificate and be entered into a prize draw!
With over 260 rescued and endangered monkeys and apes, three play areas, the kids activity centre open and the summer challenge, you'll have a great day out at Monkey World this summer!
See the website for the full list of challenge dates, and purchase the challenge at the adoption centre at the park.
Or for more Monkey World events such as International Orang-utan Day on August 19th and Go NUTS at Monkey World! from the 27th  to 29th August see our What's On Guide