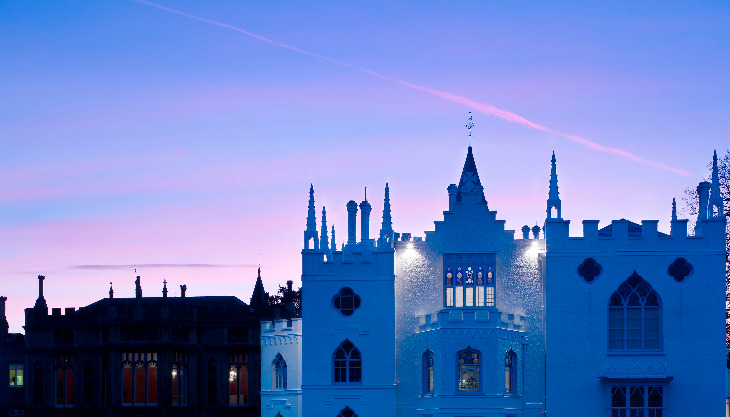 Strawberry Hill House Evening Twilight Tour
Explore the castle at twilight for a 90 minute tour of the house that is gothic and gloomth at this most eerie time of day. Kicked off with a glass of fizz, you will be guided through Horace Walpole's theatrical masterpiece, his gothic castle of Strawberry Hill.
Doors open from 6pm for the 6.30pm Tour and 6.30pm for the 7pm for a complimentary glass of fizz.
Tickets
Standard Adult £25
Members, Patrons and Students: £20