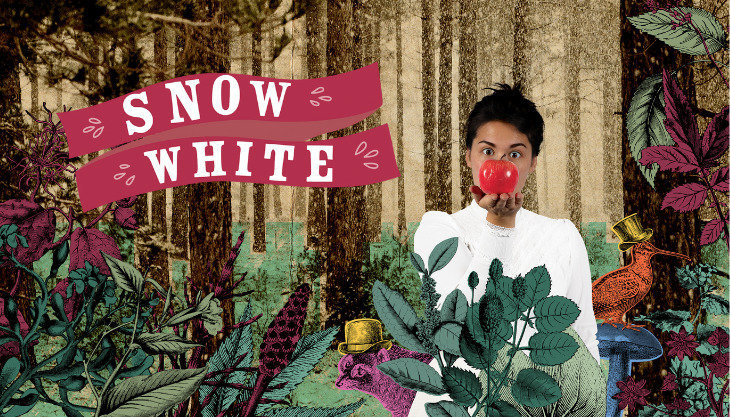 Snow White at Polka Theatre Wimbledon 2022
Snow White at Polka Theatre Wimbledon 2022
In a wild and windswept land, far, far away, a cruel Queen is assured by her magic mirror that her beauty surpasses all others. Until one day, the mirror proclaims that Snow White is the fairest in the land…
Join our charmingly cheerful heroine as she escapes her hilariously homicidal stepmother with help from a family of feisty woods-dwelling, banjo-strumming, washboard-wearing vegans.
This joyful retelling of the classic Brothers Grimm fairy tale is about growing up, growing old, growing your own food and why you shouldn't trust a very shiny red apple. Overflowing with charm and wit, this laughter-filled delight celebrates how we can all make the world a better place.
Supported by Arts Council England
"Warm, family-friendly fairytale with a smart twist."- The Stage
Performances: Fri 27 May – Sun 5 June
Ages 5+
Approx. 2 hours including interval in Polka's Main Theatre.
Times vary, please visit polkatheatre.com for more details and information about access performances.
Tickets: Adults & Children from £10 + *£1.50 transaction fee applies to phone & online bookings.
tel:020 8543 4888
boxoffice@polkatheatre.com