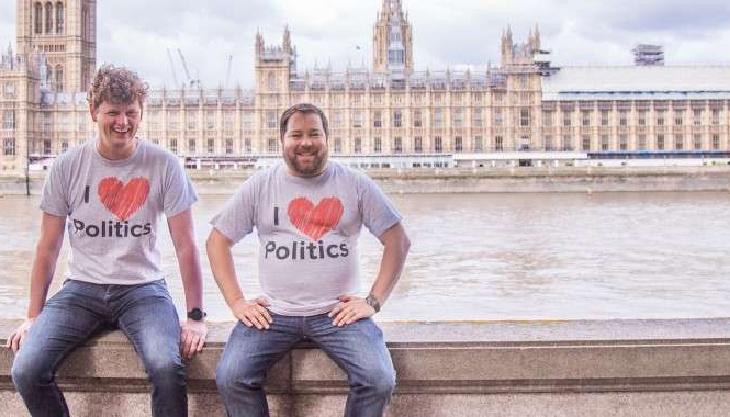 Simple Politics & Comedy 4 kids present: How does this politics thing work then?
Do you think politics is boring?
Do you think politics is complicated?
Do you think politics is just for grown-ups?
Well you're WRONG.

Politics is actually super-important and really fun if you know how. Luckily, Tiernan and Tatton know exactly how. And they'll show you, in this hilarious show jam-packed with interactive games, madcap presentations, and political cats. FACTS.
We meant political FACTS.
​You might not be able to vote yet. But you probably have opinions. You probably know what is right and wrong. And you DEFINITELY know how to have fun.
Whether you already love politics, want to know more – or just really like laughing, then this show is for you.
Shows start at 2pm and 7pm.