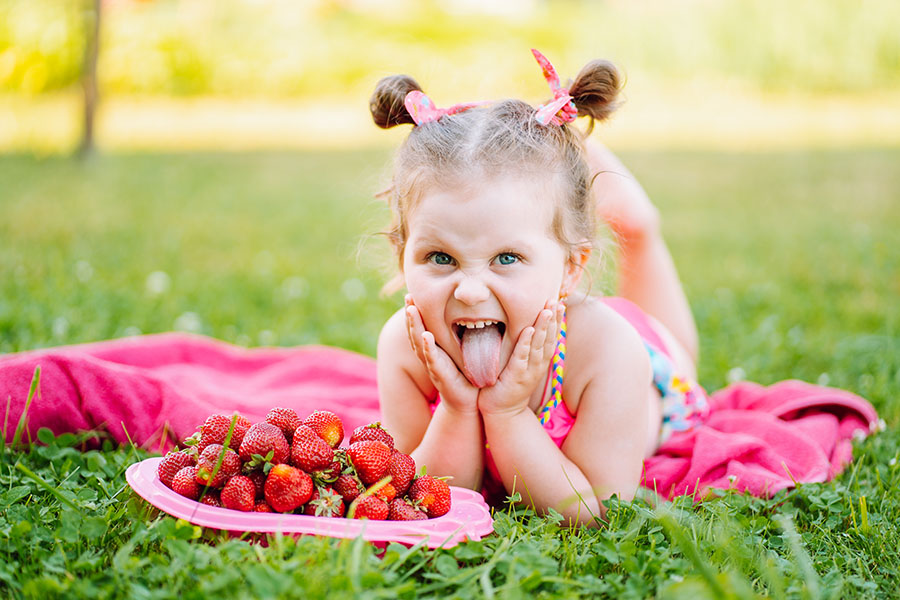 * As the readiness of these crops is very dependent on the weather, we release tickets little by little, with one eye on the weather forecast. Please check the website for details before travelling*
We LOVE the fruit that we grow and after 35 years of fantastic 'pick your own' feedback- we know you do too.
You'll find lots of varieties of strawberries, raspberries and blackberries in our fields, each tastier than the last!
A fantastic activity for all ages, roam through our raised beds and select the very best berries to take home. Enjoy being in the great British countryside, amongst great British produce, before taking your harvest home for tea. Yum.
You'll need book an entrance slot online and then fruit is charged by the punnet.
If you're addicted to strawberries, can't get enough of our raspberries and bloomin batty about blackberries – our Summer PYO Membership is for you! Pay just £2.50 for a membership and get unlimited entry to the fruit fields for the duration of summer.