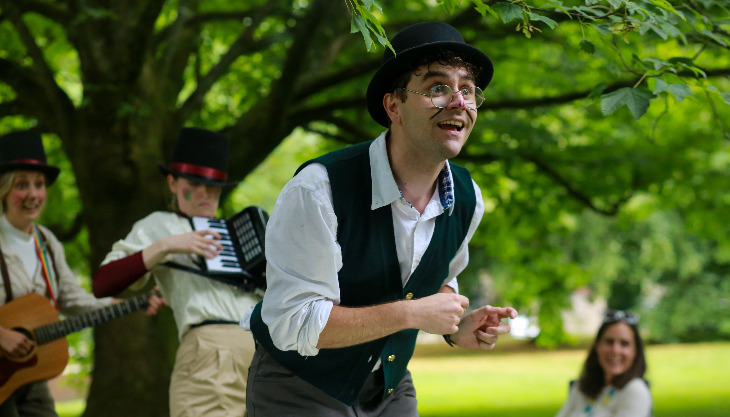 Open Air Fun Family Theatre – Wind in the Willows – Suitable for All Ages – Enfield
Enfield – Saturday 20th August
Join Mole, Ratty and Badger in a floor stomping, live music, hilarious recount of this woodland adventure as they save Toad and his shiny new motorcar from deep trouble
Site opens 1 hour before the performance begins.
Refreshments Available at our lovely cafe onsite
Adult £13.00, Concession £10.00, Family of 4 £40.00, Free for Under 3's
Open Air Option not Available in the event of Bad Weather so please come dressed for the Great British Weather.
Please Bring a Carer if you need support.
Covid measures may be in place.
This is one of many events organised this summer by Cambridge Touring Productions. For more wonderful Open Air Fun Family performances, please go to our website, www.cambridgetouringproductions.co.uk