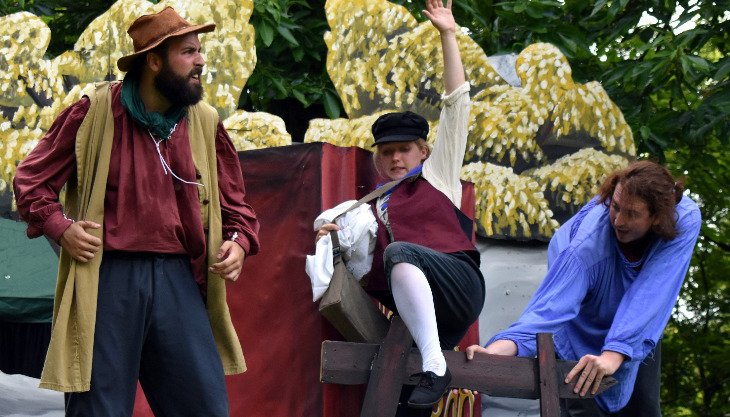 Open Air Fun Family Theatre – The Reluctant Dragon – Suitable for All Ages
Ipswich – Friday 12th August – 4pm
The Reluctant Dragon – Suitable for all ages
From the book by A. A. Milne. Can a young boy come up with a plan to save his dragon friend and convince the townsfolk to accept him….?
As whacky as ever and fun for all the family, with familiar characters and exciting puppets, A fun, strangely fascinating and whimsical take on the popular story.
Site opens 1 hour before the performance begins.
Adult £14.00, Concession £11.00, Family of 4 £41.00, Free for Under 3's (£1.00 from each ticket will help to support the horses)
Please support us by using our lovely cafe for drinks, ices and refreshments.
Indoor Option May be Available in the event of Bad Weather
Please Bring a Carer if you need support.
Covid measures may be in place.
This is one of many events organised this summer by Cambridge Touring Productions. For more wonderful Open Air Fun Family performances, please go to our website, www.cambridgetouringproductions.co.uk