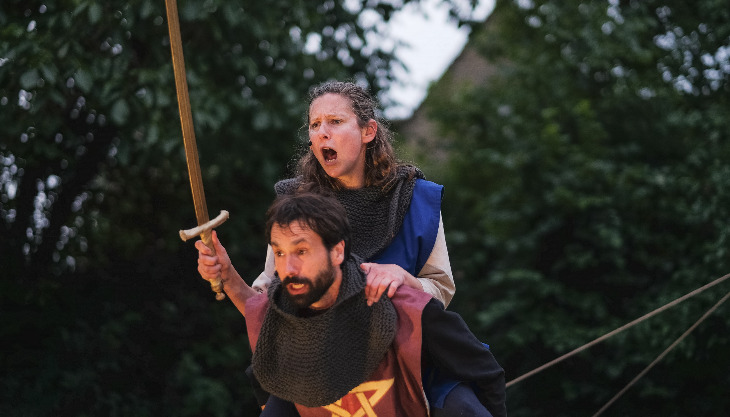 Open Air Fun Family Theatre – King Arthur – Suitable for All Ages – Ipswich
Ipswich – Saturday13th August – 4pm
King Arthur – Suitable for all ages
Fun and farcical re-telling of the Arthurian Legend with tap dancing horses, baguette fights & mediocre magic.
Site opens 1 hour before the performance begins.
Adult £13.00, Concession £10.00, Family of 4 £40.00, Free for Under 3's
Open Air Option Not Available in the event of Bad Weather so come dressed for the Great British Weather.
Please Bring a Carer if you need support.
Covid measures may be in place.
This is one of many events organised this summer by Cambridge Touring Productions. For more wonderful Open Air Fun Family performances, please go to our website, www.cambridgetouringproductions.co.uk