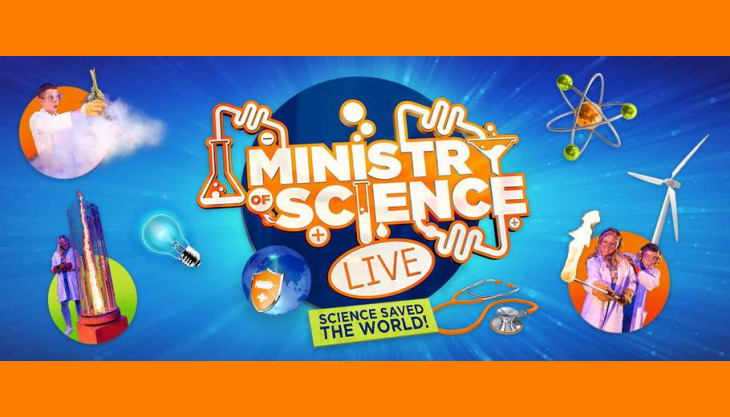 🌟CLICK for offer🌟Ministry of Science! Science Saved the World
This year saw Science lead the way in getting our lives back to normal! Now, the UK's favourite science team are back and more explosive than ever!
Join our super talented presenters as they dive deep into the world of science and look at how science has shaped the modern world we live in… with a few loud bangs along the way!
They'll take an anarchic approach to science communication whilst looking at the scientists engineers and inventors who have shaped the modern world that we live in!
Expect 20ft LIQUID NITROGEN clouds, exploding OXYGEN & HYDROGEN balloons, FIRE TORNADOS, HYDROGEN bottle rockets, ignited METHANE and even a self-built Hovercraft!
100% Educational.  200% Entertaining.  300% Explosive. 400% Fun.
Fingers in ears!
🌟Raring2go SPECIAL OFFER🌟 Ministry of Science tickets only £10 each
In a special offer Lighthouse Poole has teamed up with Raring2Go to offer a limited number of tickets at just £10 each. (adult section B tickets usually £18.25)  Simply log on to www.lighthousepoole.co.uk and apply the code EXPLOSIVEFUN at the checkout.
Please note the offer only applies to tickets to tickets in price bands C, D and E and is available on a strictly first-come-first-served basis.