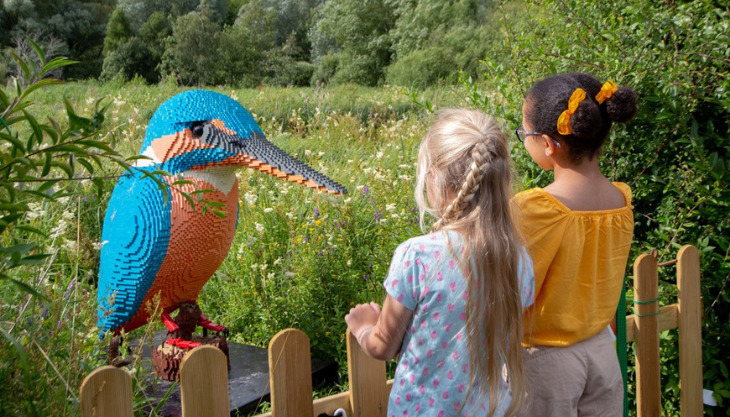 LEGO Brick Wetland Safari, WWT Washington
Go on a Lego Brick Wetland Safari this spring showcasing GIANT models, some of which are twelve-times life-size, sitting alongside some of their real-life cousins. Plus with 2 NEW MODELS never before seen at WWT Washington!
The awesome Lego brick sculptures include an outstanding owl, kingsize kingfisher and enormous otter and will form a fun trail, perfect for families and children to take part in. Plus, complete the trail and enter our competition for an exciting Lego goody bag!
The trail is included as part of the normal admission price (free for members). Book your admission before arriving to save you time when you get here!