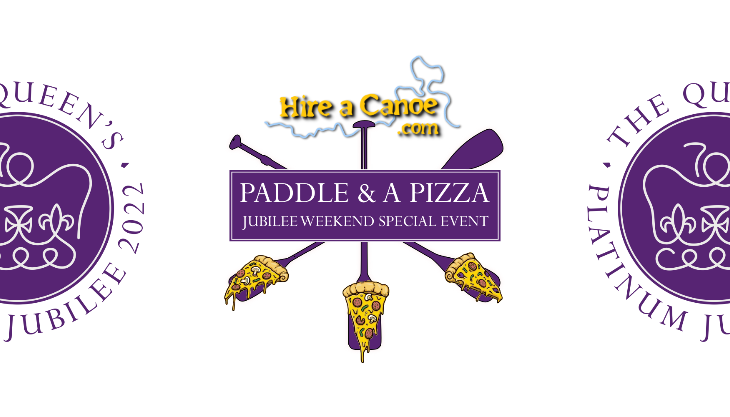 Jubilee Weekend Paddle & a Pizza Special Event
JUBILEE WEEKEND SPECIAL EVENT!
📅 Sunday 5th June 2022
🕑 From 2pm
📍 Bewdley Rowing Club
Explore the river around Bewdley by canoe, kayak or stand-up paddleboard then enjoy food and drinks on the sunny clubhouse terrace!
We will have canoes, kayaks and stand-up paddleboards available: take your pick!
Prices for canoeing start at less than £10 per person: bargain! For an hour's hire:
2-seat canoe: £15
3-seat canoe: £20
Single kayak: £10
Stand-up paddleboard: £10
For this special event to mark the end of the Jubilee Weekend, The Pizza Girls are bringing their delicious wood-fired pizzas to Bewdley Rowing Club!
Food and drinks are purchased separately on the day. All pizzas priced at £7-£10.
More information and book online at: https://hireacanoe.com/experience/jubilee-weekend-paddle-pizza/