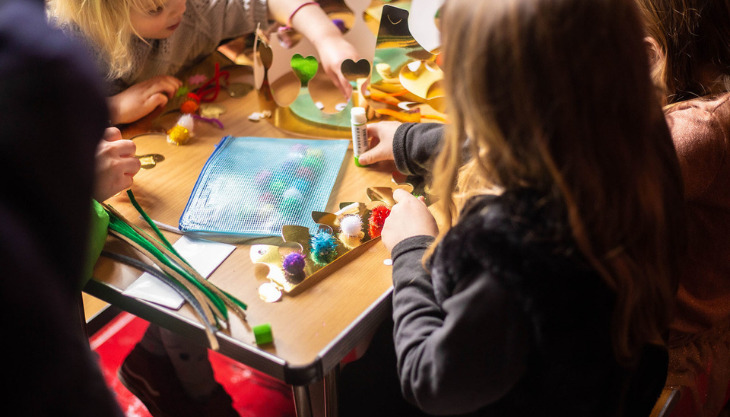 Why not join in the fun and make your own unique crown to celebrate the Queen's Platinum Jubilee!
£2 per child. Booking advised as our craft activities are popular with families.
Blakesley Hall is open from 12.00noon to 4.00pm, with the last entrance to the Hall at 3.00pm. Admission charge to Blakesley Hall still applies and is not included in the Crafty Blakesley activity ticket.
The Herb Garden Café and grounds are free to enter and are open from 11.00am-4.00pm.
Birmingham Museums Trust is a registered charity and money raised through events like this helps us care for beautiful buildings like Blakesley Hall.
© Photographer: Emma Jones. Image credit: Fatt Projects (@FattProjects).