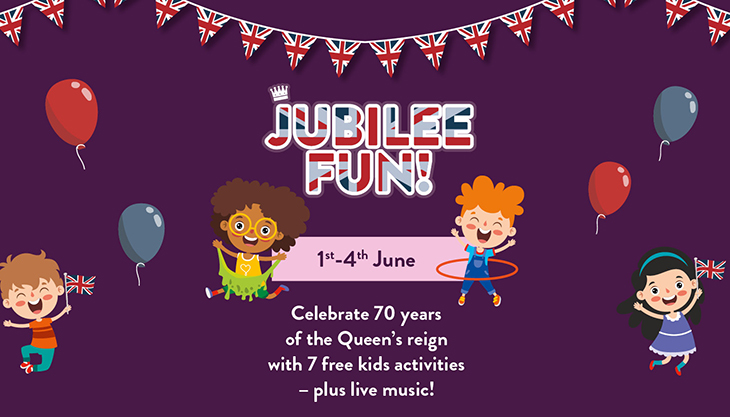 Jubilee celebrations at Resorts World Birmingham
Weds 1st-Fri 3rd June:
Bonkas kid's activities to celebrate each of the 7 decades the Queen has reigned
11am- 4pm.
Wednesday 1st June:
11am- 4pm.
50s Hula Hoop Workshop
60s Pop Art Workshop
Thursday 2nd June:
11am- 4pm.
70s Pebble Pet Workshop
80s Rubik's Cube Station
90s Pokémon-themed Workshop
Friday 3rd June:
11am- 4pm.
00s Loom Bracelet Workshop
10s Slime Workshop
PLUS Jubilee Glitter Tattooist
Saturday 4th June:
1pm-3pm: Live music from vintage vocal trio, The Bluebird Belles.
Crown colouring crafts for kids
A competition will run throughout the activity period – guests can scan the QR code on the posters, to enter a competition in to win a Resorts World prize package – the Royal treatment!