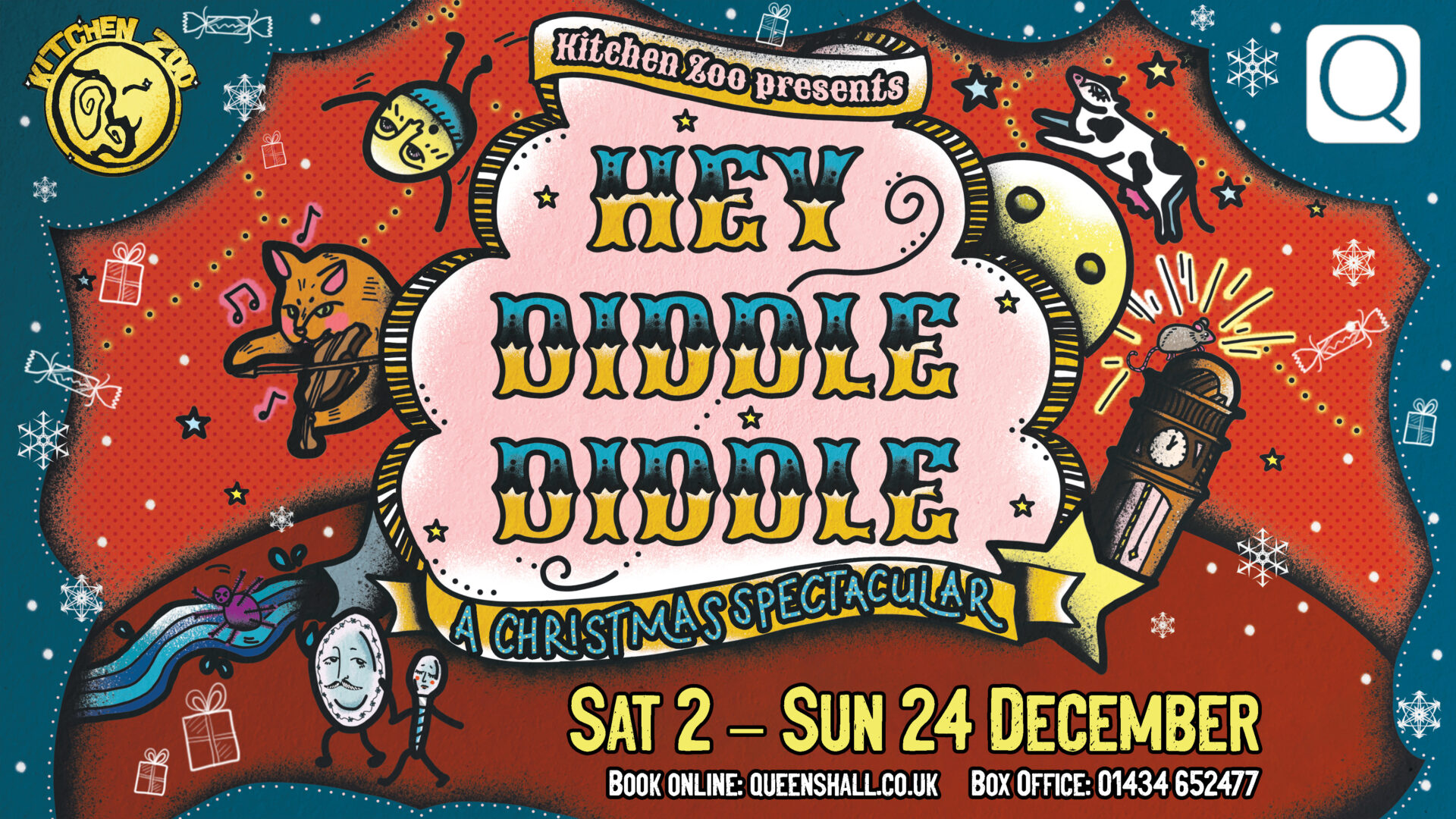 Hey Diddle Diddle, Queen's Hall, Hexham
Saturday 2 – Saturday 24 December
Tickets:  £9.50 (adults & children), £8.50 (Group price for 4 or more), £1 for baby (under 1)
A Christmas Spectacular!
This Christmas join your favourite nursery rhyme characters as they climb up the waterspout, twinkle like diamonds and jump over the moon…
The lights are on, the stage is set, time to meet the stars of our show. Roll up, take your seat, for this Christmas treat, we are rhyming and raring to go!
With original music, puppets and lots of festive jokes and fun from the company that brought you The Three Bears at Christmas.
For under 6s and their grown-ups.
Age recommendation: Under 6's
Running time: approx. 1hr
———-
Written and Devised by Hannah Goudie-Hunter and Bob Nicholson
Performed by Lauren Waine and Matthew Nicholson
Directed by Bob Nicholson
Original Music by Tim Dalling
Musical Arrangement and backing tracks by Jeremy Bradfield
Design by Imogen Melhuish
Puppets by Georgia Hill
Lighting Design by Richard Flood
Produced by Sophie Fullerlove
Sound design by Sophie Teasdale
Related Events