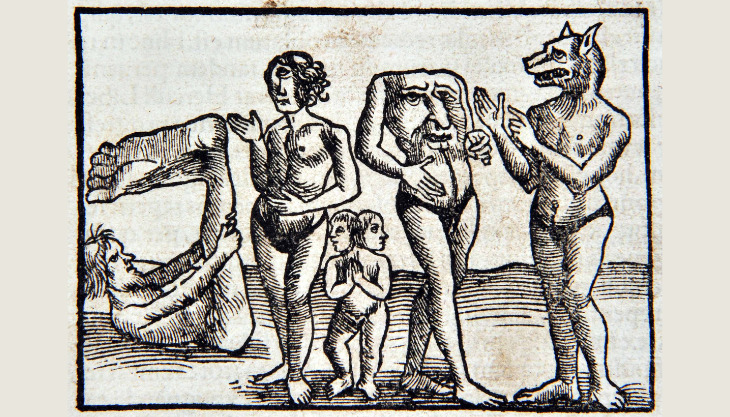 Hereford Cathedral Social Justice Evenings
CATHEDRAL HOSTS FASCINATING TALKS ON SOCIAL JUSTICE
Expert social historians support 'Strangers' exhibition at Hereford Cathedral
7.00 pm on 13 July, 10 August and 14 September 2022 at Hereford Cathedral
The Library and Archives at Hereford Cathedral is hosting a series of fascinating evening talks by renowned experts on some of the issues raised by the artefacts currently on display in the 'Strangers' event in the Cathedral's Mappa Mundi and Chained Library Exhibition.
On 13 July at 7.00 pm, Professor Debra Higgs Strickland will explore the 13th-century Hereford World Map's meticulously drawn figures of strange and foreign friends and foes, and how these exotic peoples and creatures helped express the vast diversity of God's Creation as well as the importance of Others in a medieval worldview. Debra Higgs Strickland is Professor of Medieval Art History at the University of Glasgow.
Gary Craig, Professor of Social Justice at the University of Newcastle upon Tyne, will reflect on 10 August on the historical relationship between Africa and Africans on the one hand, and Europeans on the other, and how despite past racist understandings of Africa, the continent has in fact given Europe much, often on very unequal terms.
Using a Torah Scroll rescued from the Czech Holocaust, Donal Savage, projects director at Memorial Scrolls Trust, will tell a story of bravery and new beginnings on 14 September,  with additional insights into the Prague coffee shop scene of the 19th century!
Find more details and reserve a space at one of more of these talks on the Cathedral website www.herefordcathedral.org/events, email library@herefordcathedral.org, or call Hereford Cathedral Library on 01432 374225.