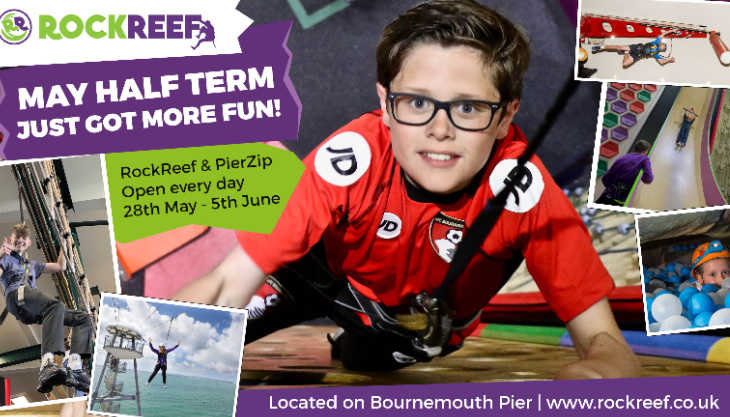 Half Term Fun at RockReef!
May Half Term Just Got More Fun! – 28th May – 5th June!
Do you live in Bournemouth and want something to keep the kids entertained whatever the weather? Are you staying in the area and are looking for fun things to do at the Bournemouth seafront?
Book your adventure online today and save up to 15% off your ticket price rather than walk-in pricing!
You also receive FREE Pier Toll with your booking confirmation.
May Half Term Opening Hours: rockreef.co.uk/plan-your-visit
Pricing: rockreef.co.uk/pricing
FAQs: rockreef.co.uk/faqs