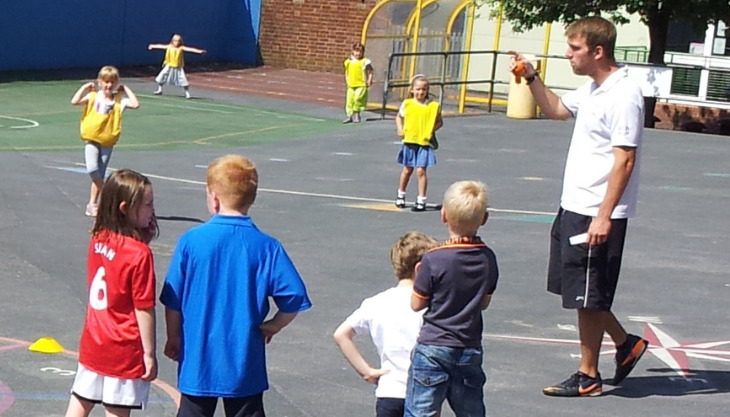 Fitt4Kids Holiday Multisports Camps
FITT4Kids multisports holiday camps run during the school holidays.
We provide snack and drinks breaks throughout the day, children must bring their own snack! Packed lunch needed!
We will be enjoying a whole variety of different sports and games throughout the day ie Dodgeball, Benchball, Body cricket, football, hockey and a lot more.
Multi Sports Camp themes
Mon – Multi Sports
Tues – Magic Day
Weds – Water Play
Thurs – Movie Day
Fri – wk1 Dodgeball and Woodland Learning/ wk2 Summer Olympics
Single day booking price
1 child £17
2 children £27
3 children £32
8am book extra £2 per child per day
Price deal for above for all 5 days
1 child £70
2 children £125
3 children £150
---
FITT4Kids is a new sports organisation created by Simon Arnold, a former Warwickshire college student who is also an ambassador for the college, he is a qualified sports coach and has been coaching primary and preschool children for 11 years using a large range of sports activities.
We are an organisation that aims to provide a variety of sporting sessions.  The activities are adapted to be fun and enjoyable whilst also integrating valuable skill sets, teaching the children motor skills and improving their general fitness.
FITT4Kids is based on the FITT principle which integrates Frequency Intensity Type and Time into the training and activities which are specifically adapted to the needs and age group of the children. The Olympics Athletes would use this system.
Simon selects and works with coaches ensuring they coach to his very high standard prior to their employment with FITT4Kids, meaning that each coach is selected for their ability, adaptability, warmth and caring nature.
Let your child burn off some energy whilst working with team mates during the holidays.  FITT4Kids runs holiday clubs from two venues in Warwick.  A great opportunity for all primary aged children.