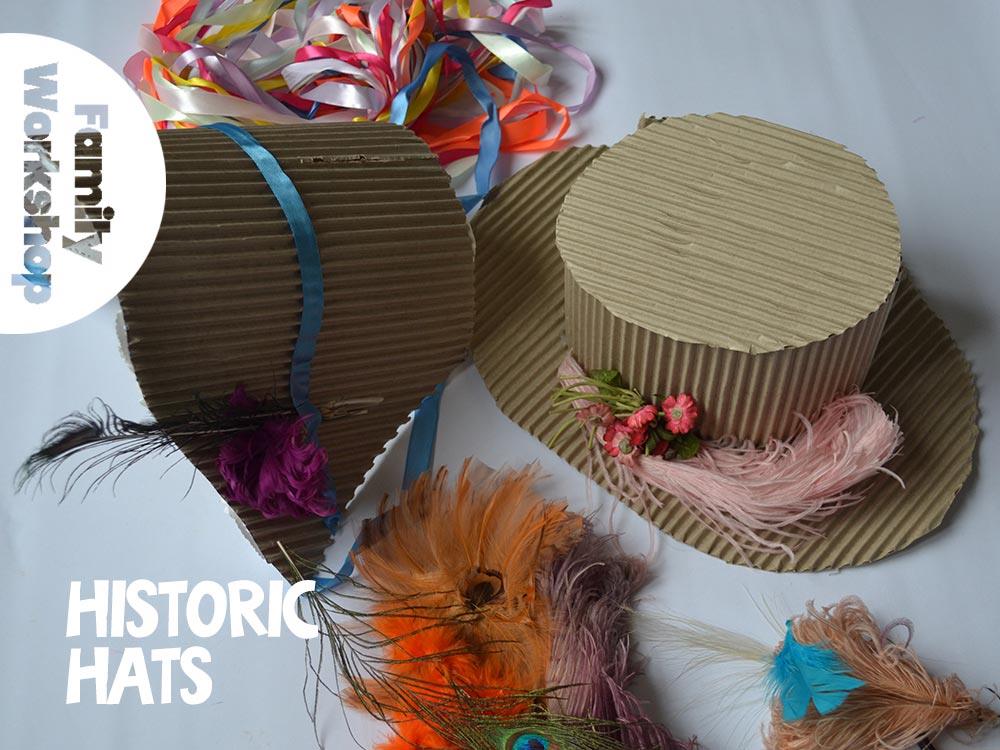 Family Workshop Historic Hats
Come and join in the fun and take home a fantastic hat to show off to friends and family.
A popular workshop creating your very own stylish historic hat inspired by the many amazing hats on display in the Museum and throughout history. There will be examples to show you and a wide variety of materials to use.
To book or for further details please call 01903 206206