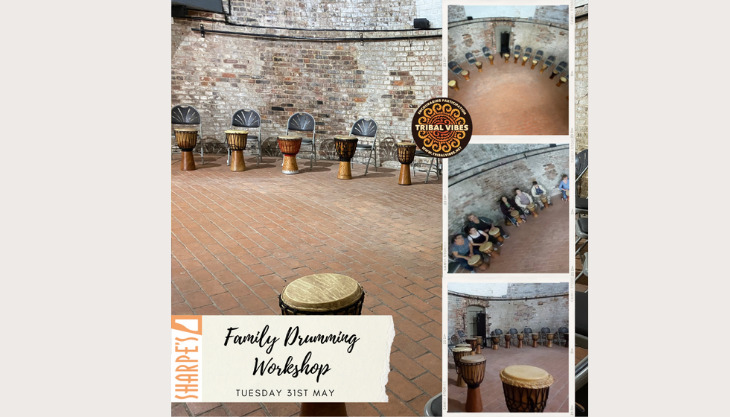 Family Djembe Drumming Workshop
Family djembe drumming workshops have been created and developed by Tribal Vibes specifically to encourage whole family participation – children, parents, carers, aunts, uncles and grandparents are all welcome to participate in this wonderful family bonding musical activity!
Suitable for children aged 6+. Children must be accompanied by a participating adult. Adults cannot attend without a child.
Adults: £7.50, Children £5.50