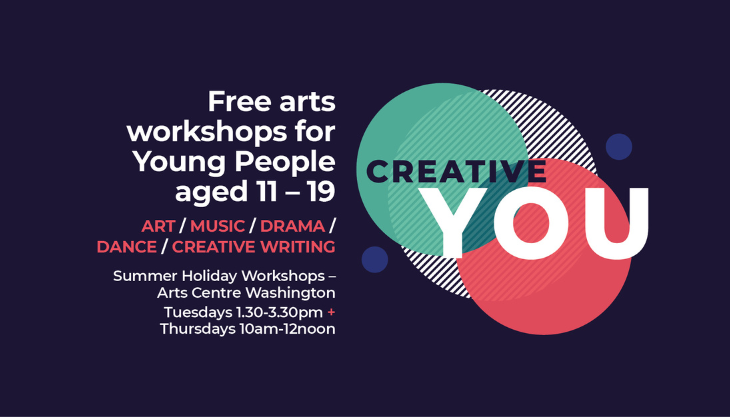 Creative You, Arts Centre Washington
Free arts workshops for Young People aged 11 – 19
Creative You is a brand-new project to engage young people in Washington in creative activities. Creative You will also support young people's emotional and mental wellbeing and self-esteem and confidence.
The project is funded by Washington Area Committee over two years, based from Arts Centre Washington and led by Sunderland Culture in partnership with Washington Mind.
Tuesdays 1.30-3.30pm + Thursdays 10am-12noon.