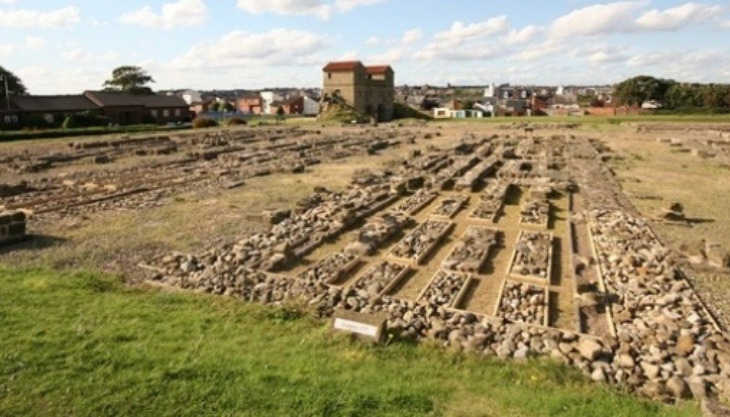 Crafty Romans, Arbeia Roman Fort
Get creative and join activities and crafts inspired by our heritage as a Roman Fort and the people who made it their home for almost 2,000 years. Suitable for all the family.
Every Wednesday during school holidays
Free entry, donations welcome. No booking, just drop in.
13 April
Plant your own Roman herbs to take away. Bring your own clean yoghurt pot so you can recycle it into a plant pot (but don't worry we will have some for you to use).
20 April
Make and design your own Roman dagger and pretend to be a Roman soldier in battle.
1 June
Decorate a horse chamfron, the decorative mask a horse wore when going into battle.
27 July 
Soldiers walked for 25 miles every day just for practice! Design your own soldier's boot to practice in.
3 August
Have a go at making your own Roman coin or a portrait of Hadrian out of clay.
10 August
Romans used mosaic tiles to decorate their floors and walls. Design and create your own mosaic on a coaster.
17 August 
In Roman times, wool was spun and woven by hand to make cloth. Try making your own wall decoration with wool.
24 August 
Archaeology- What do archaeologists do with objects once they've been discovered in the ground? Have a go at sorting and cleaning Roman artefacts.
31 August 
Romans worshipped different gods and goddesses. You can often identify Roman gods and goddesses by the things they carry or wear. Try making your own Roman god or goddess crown and staff!