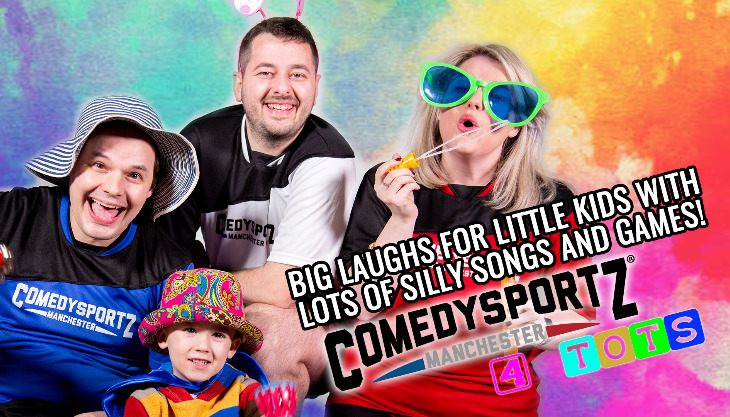 ComedySportz 4 Tots: Family Friendly Fun @ Waterside Arts
A show aimed at kids aged six and under from the team behind ComedySportz. Each show promises plenty of BIG laughs for little kids and a great opportunity to let their imaginations run wild.
There will be plenty of silly songs, stories and games and lots of opportunities for kids and parents to get involved, give suggestions and take part in the action.