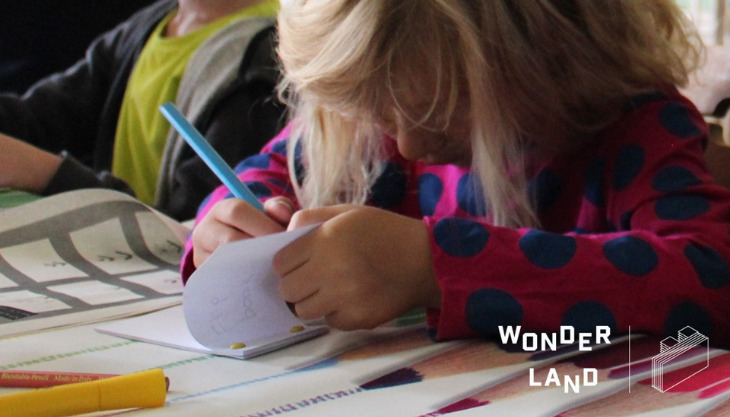 Colour box workshop – Flipping and Spinning
Doffing a cap to Birmingham's role in the development of optical toys (we invented flipbooks don't ya know?*)…
As part of the programme accompanying Flatpack's exhibition, Wonderland: Birmingham's Cinema Stories , Lightbox Cinema's Laura Kloss and illustrator Mat Bartlett will be running drop-in workshops for anyone, any age, to come and create their own old skool animation via the magic of both the flipbook and the zoetrope.
Each participant will get their own flipbook or zoetrope kit and will then illustrate their own animation, and then see the images turn into moving pictures!
*NB not strictly true, but John Barnes Linnet did patent kineographs (a precursor to the flipbook) here!
This event is part of Wonderland, a new project mapping the city's picture-palaces past and present and exploring the stories associated with them. Wonderland is presented by the Birmingham 2022 Festival, supported by Arts Council England and the National Lottery Heritage Fund, produced by Flatpack Festival.
Workshops will take place in the Participation Space in the Industrial Gallery (please ask a member of staff for directions).  Its free to take part and workshops will run on a drop-in basis (first come first served!).