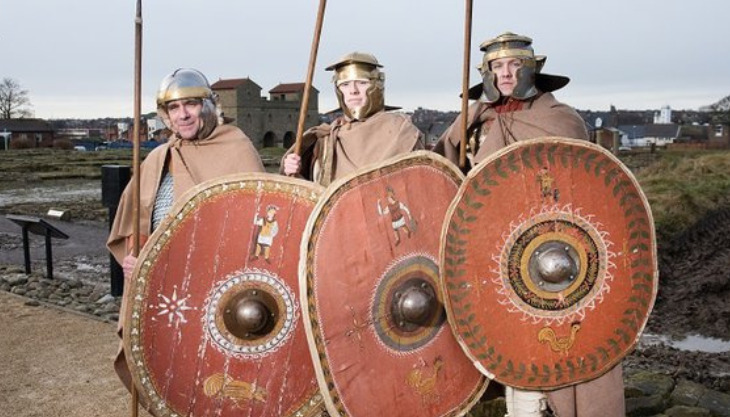 Cohors Quinta Gallorum, Arbeia Roman Fort
Cohors Quinta Gallorum take us through a demonstration of the training that would be undertaken regularly by Roman Soldiers.
Cohors Quinta Gallorum is part of the Arbeia Society that has been set up to promote interest in the Romans at South Shields through re-enactment. Quinta aims to research, reconstruct and display to the public all aspects of military and civilian life in early third century Britain. It is open to anyone who is interested in this period. 
Cohors V Gallorum is Latin for 'Fifth Cohort of Gauls', the name for the auxiliary unit that garrisoned the fort in the third century. 
Free entry (donations welcome)
Roman Soldier demonstrations at 1pm & 2pm