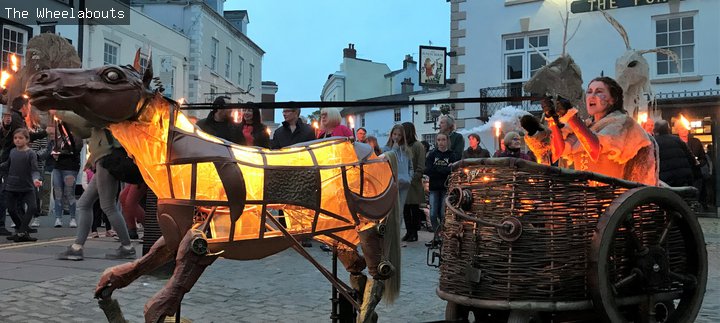 Boudica: The Wheelabouts, Arbeia Roman Fort
An interactive free event for all the family.   
Amassing her army of Celts and marking their faces with Woad, Boudicca's chariot and horse tear off across the countryside looking for Romans to punish.  
Part puppetry, part sculpture and part performance, Boudicca is an exciting gallop with silly audience participation and plenty of comic improvisation. 
Watch out Romans… 
The Wheelabouts create bespoke performance pieces built around wheelchairs. With a wealth of outdoor arts experience as performers and makers, they feel that being a wheelchair user should not inhibit creativity or performance opportunities. Taking the traditional idea of the street Walkabout, they have adapted this into The Wheelabout. 
Time: 12pm, 1.30pm and 3pm (performances will last 30 minutes)
Free, donations welcome.
Drop in. No need to book.