Jump on board the broom for a summer of adventures!
Discover the legends and lies of the Terrible Tudors, find out if there's enough Room on the Broom with the witch and her cat; and learn, sing and dance with Blippi.
Horrible Histories – Terrible Tudors is playing at the Garrick Theatre from 28 July to 3 September, Room on the Broom is at the Lyric Theatre from 21 July to 4 September and Blippi The Musical is at the Apollo Theatre from 16 August to 4 September.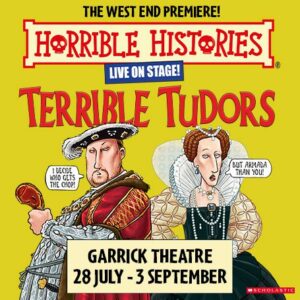 There's something for everyone at Nimax Theatres this summer!
Click Here for more information and to book your tickets! Click Here