Take in the beautiful views of Northumberland countryside while enjoying the best in home cooked food including our wholesome children's menu; all made using our very own meat and dairy products and the best quality locally sourced ingredients.
Wheelbirks Icecream – The whole process is carried out onsite at Wheelbirks Farm – so you can be confident that whatever's in the tub will be top quality, homemade Northumberland fare.
We love nothing more than making exciting flavours and in past have made intriguing flavours such as coffee and croissant, passion fruit cheese cake and even garlic and balsamic vinegar.
Why not come and choose from our full range of flavours at our parlour? Or maybe even suggest a unique flavour yourself, we're always open to fun ideas.
If you are interested in purchasing ice cream for trade or in large quanitities please contact Hugh on 01661 842613 or 07950 026486.
A fantastic family day out is guaranteed at Wheelbirks with play areas to suit all ages. Younger children can enjoy the excitement of an indoor pre-school play area, while older children can run safe and free in the orchard playing area (open from spring – October half term – weather permitting), which is full of adventure and thrills.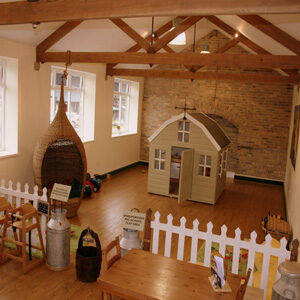 Free Wi-Fi is available in the parlour.