We're changing the way travel works… A membership with so much more.
Here at Ultimate travel club, we charge a small subscription instead of marking up or taking commission on travel bookings. Meaning you get access to trade prices – which will usually be up to 40% cheaper than other major travel providers. Plus we offer the same booking protection, have a UK based travel team to help you tailor make bespoke itineraries and offer a price guarantee should you find the same booking elsewhere for less.
Travel Benefits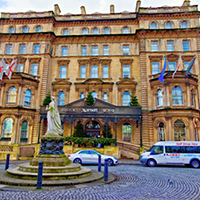 Amazing savings on stays and getting there. From luxurious rooms to seaside cottages, with an unrivalled range both at home and away.
Booking Protection
Every holiday booking comes with either ATOL or ABTA protection. Meaning members can book with the same confidence as any other platform or agent. Saving you the worry that can come from booking direct.
Trusted Brands
We work with all of the major hotels, airlines and cruise brands – which means that you can don't have to compromise on your travel and still make significant savings.
Who we are- Ultimate Travel Club
We're a members only travel club.  Giving subscribers access to the industry's best prices, previously only available directly to travel agents.
Plus membership includes a whole lot more; from airport lounge access, 50% off restaurants and days out to 30% of cinema tickets. With equally amazing choice in the UK and abroad.
How it works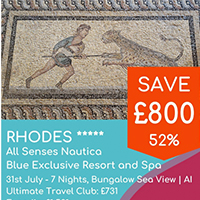 For a small subscription, members can access the best possible rates for hotel rooms, property rental, car hire, cruises and a host of other complementary services. Easily saving much more than the monthly fee. Guaranteed. Members also earn travel credit every month and with every booking made. To spend on future trips.
Our model
We don't make any money selling holidays. We use membership fees to cover our costs, meaning we can pass the full value of every discount back to club members. Removing costly layers, further bridging the gap between travellers and great value travel experiences. All backed by a price promise and booking protection.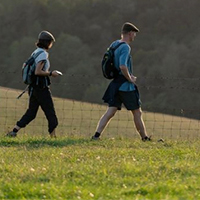 Our mantra
Together we can bring travel back, better.
We're building a community of travel-minded souls, ready to create a brighter future for travel, for all. The more our club grows, the better the prices we can negotiate. Plus the more valuable benefits we can include. And, through our partnership with Ecologi, we can use our collective power to reduce travel's impact on the planet. Planting trees with every booking and off-setting our collective carbon footprint.
Together, we can go further.
Some of our rates are cheaper than the online travel giants. How can we match and beat their buying power?
Unlike traditional online travel agencies any commission given to us by suppliers is turned into a discount off the published prices. Furthermore, because we are a private members club suppliers often give us access to cheaper rates that aren't available to public-facing websites. Also, we have the same if not more availability than all of the well-known online travel agencies, but at a lower cost as we won't add a mark-up on the rates suppliers give us or take commission from the booking. This also means that even when suppliers/hotels increase pricing for high demand dates – we will still be able to offer some saving.
Price Guarantee
If exactly the same booking is available cheaper elsewhere, we'll match it. Saving you money and the worry of missing out on better offers. Plus our search tool displays how much cheaper we are than other major providers.
We're very confident that our subscription model allows you to secure a wide selection of travel products at the lowest prices possible. This is backed up by our Price Guarantee and our terms and conditions are set out below.  Should you find the same travel product priced lower within 24 hours of booking with Ultimate Travel Club, you will be reimbursed the price difference in travel credits only (for redemption against future travel bookings) up to a maximum of £500. You will need to provide proof of the lower price – either a quotation or screenshot taken from the other provider's website clearly showing the dates, product/service and price quoted with the time of the quote clearly printed on the document. and send this to us. We will then need to verify this price with the supplier before proceeding with your claim. The holiday or hotel, and the conditions,  need to be exactly the same as the one we are selling, or we are unable to price match. If we get a few requests from club members for something we don't sell, then we'll look into whether we can access it in the future.
Before you join, take a look at our website to look at our Savings Calculator…. Spend a little, save a lot…. See how much you could save on big trips, weekend breaks and every day leisure!
Once you're ready to take the plunge…. click here to sign up for our annual membership.
JUST £99- discounted exclusively for Raring2go! to £79.00
Enter RARING2GO in the PROMOTION CODE BOX on the JOIN page.
WHAT'S INCLUDED WITH YOUR MEMBERSHIP?
Make unlimited bookings and enjoy access to travel at trade prices for a whole year.
Save up to 40% at more than 900,000 hotels worldwide from all the major brands.
Book flights and hotels together and enjoy ATOL and ABTA protection
Enjoy savings on cruises, car hire, attractions, airport parking and more.
Lowest price promise guarantee – we will refund the difference.
Save 20% off gold cover travel insurance
Easily save your subscription cost with one trip
PLUS – you'll save up to 25% (or two for one deals) on dining out at thousands of UK restaurants, 30% off cinema tickets and 50% off days out.
Start making travel plans today with Ultimate Travel Club! Whether you're going near or far, you'll be saving money with every trip you take!