Summer Holiday Clubs / Workshops
There are 3 different workshops running at Courtyard Hereford this summer!
Courtyard summer workshops for ages 4-7:
Wednesday 10 – Friday 12 August | 10am – 12.30pm
The Snail And The Whale
Join us as we follow the snail with itchy feet on her amazing adventure around the world. This 3 day workshop will include lots of storytelling, games and fun! Ages 4-7. Details here.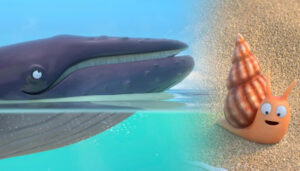 Courtyard summer workshops for ages 8 – 15. All inclusive, SEND:
Monday 15 – Friday 19 August | 10.30am – 3pm (or 10.30am – 1pm)
BE A STAR WEEK – INCLUSIVE WORKSHOPS
Get ready to BE A STAR! at The Courtyard!
Come along to our inclusive workshops to enjoy a week full of drama, dance and arts & crafts activities! All practitioners and staff are experienced in working with young people who may have special educational needs and/or disabilities. Ages 8-15. To book a place please contact Rebecca Cook on 01432 346511 or email rebecca.cook@courtyard.org.uk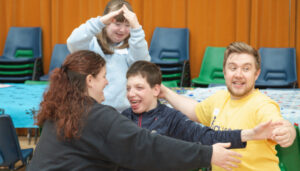 Courtyard summer workshops for ages 8 – 14:
Monday 22 – Friday 26 August | 10am – 3pm
GREEK MYTHS AND LEGENDS
Delve into an ancient world of heroes and monsters at The Courtyard this summer! Can you defeat the evil Medusa? Outsmart the Minotaur? And cross the perilous seas? Join us for this weeklong workshop as we use drama to bring all these stories and more to life! Ages 8-14.