South Shields Museum & Art Gallery has been the heart of the borough for over 140 years. At the very heart of its community, South Shields Museum celebrates the rich heritage of South Tyneside and the people who shaped it. Discover its people and the industries they thrived in, from coal, maritime life and 4,000 years of history. Features historical galleries, an art gallery, live animals, cafe and gift shop. With a changing exhibition and events programme. Accessible throughout. Free entry.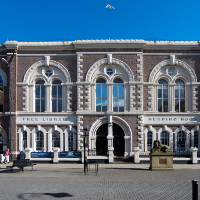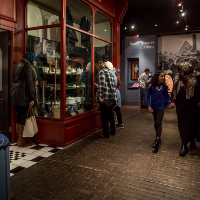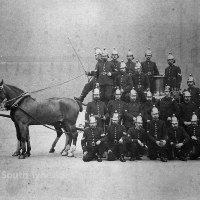 Trip advisor reviews
Visited as part of a school activities visit to South Shields. Even a group of 20 kids aged 13-15 came away having enjoyed their experience. Lots of interesting exhibits, well-stocked gift shop and a nice little cafe for the teachers/grown ups…
I enjoyed it so much that I went back with my own daughter the following week!
My wife and I visited here recently. We had always wanted to visit this museum but never got round to it til now. We were pleasantly surprised at the varied exhibits and displays and also the art gallery. Lots of local history and information. A cafe is located in the museum but it had closed for the day when we visited in late afternoon. We were surprised that entry was free (voluntary donations are appreciated) considering what was on offer. We will visit again.
I spend at least 1 afternoon in here ever week my grandaughter loves the place she loves to visit the snakes and spiders. Only thing wish there was more than one toilet downstairs no good if that one is busy to have to go upstairs to top floor with a small child
Nice little museum for a short visit. Also has art gallery and meeting rooms upstairs. Main attraction for me is the lovely little Victorian team rooms with homemade cakes and scones, etc. Not a lot of tables but nice cafe and friendly staff