Scuola di Sofia – Italian school for children
At Scuola di Sofia, we believe in the countless benefits that studying a foreign language at a young age can give to your child. Our classes are engaging and fun and have a natural and inspiring approach to learning, in order to promote confidence and develop cognitive skills that are so important for your child's academic future. We also encourage interaction and the social aspect of learning, thus creating a community for your child to connect to.
Studies suggest that not only do children learn languages quicker than adults, those learning an additional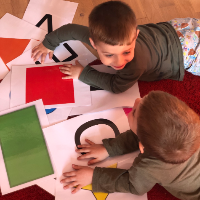 language tend to perform better than their peers when tested.  From the time they are born, without even realising it, children are continually learning; exposure to languages from a young age aids development in areas such as listening, creativity and analytical thinking.
Learning a language also helps widen cultural knowledge and expand one's own view of the world.  Language skills can open doors to both international study or employment, and often simplifies world-wide  travel.  Whilst it's easier to start learning at a young age, it's never too late to learn!
Scuola di Sofia offer Italian classes for all ages and all abilities
Club di Sofia Nursery – Under 5 year olds
Italian Nursery Classes for children 1-4 years old included and their parents/carers. These are fun and child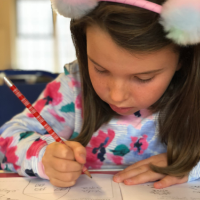 friendly sessions where children learn a huge range of vocabulary on all sorts of topics, as well as literacy and numeracy concepts. Children grow in confidence by taking part in interactive games and they learn through songs, stories and creative activities.
Beginners 
Separate sessions run for 5-10 year olds and 10 – 14 year olds
For the younger children the inspiring beginner classes are for children who don't speak Italian yet and would love to learn. The course is aimed to teach our young students lots of vocabulary and basic conversation sentences that can be used in every day situations, together with grammar basics.
Sessions aimed at older children, who would like to have an intensive approach to the Italian language, focus on grammar, communicative exercises, everyday topics and conversation practice to give your child a solid knowledge of the basics of Italian language.
Intermediates
Separate sessions run for 5-10 year olds and 10 – 14 year olds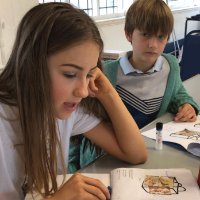 This course is for children who can speak Italian (more or less correctly) and would love to be able to read, write and improve their fluency. Classes cover five main areas: spelling, listening comprehension, reading, written production and conversation practice.  Older children work on their communication skills, grammar, spelling, reading and written comprehension
GCSE & A-levels
These are classes specifically prepared to help your child achieve their full potential at their Italian GCSE and A level exams. We use resources and deal with topics that are required in the exams.
Adults courses
At Scuola di Sofia we offer classes for adults at all levels. One to one and small groups. All material provided.
Scuola italiana per bambini bilingui – Italian school for bilingual children
Scuola italiana di Sofia organises an intensive 3 hour session each Saturday morning term time for children in primary school age. A full immersion Italian school that combines the study of the language (spelling, reading, listening, conversation and writing  skills) with a unique inspiring routine aimed at teaching Italian culture (History and Geography) to our young students. They can make Italian speaking friends and enjoy a friendly and caring school environment.