RSPB Sandwell Valley – Discover the wildlife on your doorstep
This enchanting urban green space, once used by the nearby colliery, is now a place where wildlife flourishes. RSPB Sandwell Valley is a fascinating mosaic of different habitats providing homes to a variety of wildlife. Wildflower meadows bloom with colour and buzz with insect life.
Escape the hustle and bustle of everyday life and bathe in the woodland's relaxing atmosphere. The scrub is ideal for nesting birds and fills with winter thrushes feasting on the winter berries. Our wildlife garden might spark some ideas for giving nature a home in your own garden, and the ponds are full of life to explore.
Family Activities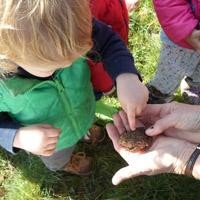 Whatever the time of year, there's always something going on for all age groups to enjoy. Reserve staff and volunteers are happy to share their wealth of knowledge and help you to 'connect to nature'.
Wild times for all!
RSPB Sandwell Valley is a fantastic place to get close to nature. It's perfect for families to have fun together outdoors. Start your adventure at the visitor centre to find out about the latest activities and events, plot your route and get an idea of what wildlife to look out for at this beautiful countryside oasis.
Discover and play
There's a lot of nature to explore at RSPB Sandwell Valley. Visitors with little ones can enjoy walks along our buggy-friendly paths, wildlife challenges, activities and natural play features like our mud kitchen. Wildlife watchers can enjoy exploring our range of habitats, spotting the wildlife that lives here.
Wonderful wildlife
RSPB Sandwell Valley is home to a variety of wildlife. Visit the Lakeside Lookout hide to spot wetland birds with the help of our friendly guides, hire a kit to go bug hunting or pond dipping (seasonal) or just stroll around taking in seasonal highlights such as dragonflies, fungi, wildflowers and more.
Relax and enjoy
Take in the wonderful view from our dog-friendly visitor centre while enjoying a hot drink and a snack. Our indoor family activities available are especially great for a rainy day.
WHAT YOU CAN SEE EACH SEASON
Spring
Warblers arrive back home. Swallows and sand martins return in April, followed by house martins. Reed buntings and dunnocks start singing, adding their voices to the chorus. Lapwing chicks, goslings and ducklings are a delight to see. Early butterflies and bumblebees visit the spring flowers. The pond life wakes up ready to be explored.
Summer                                                                                                                                                                 
Chiffchaffs sing their two note song from treetops, complementing nine species of warbler setting up homes.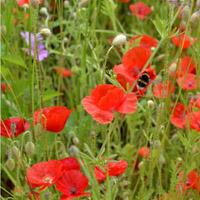 Swifts zoom past, hunting insects over the lake. Newts bask in the warm ponds while dragonflies dart around overhead. Beautiful flowers bloom in the meadow and the bee bank buzzes with solitary burrowing bees.
Autumn
Wading birds stop off on their journeys for a rest. Water rails can be glimpsed when they break cover between the reeds. The leaves turn into vivid reds, oranges and yellows and bullfinches visit the feeding station near the visitor centre. Ring necked parakeets feed on the apple trees in the wildlife garden.
Winter
Winter ducks including wigeons, teals, pochards, shovelers and goosanders gather on Forge Mill Lake. Fieldfares and redwings feast on berries in the scrub. 100 snipe and jack snipe gather. The feeding station is a swirl of activity with willow tits, bullfinches and more.
Visitor Centre: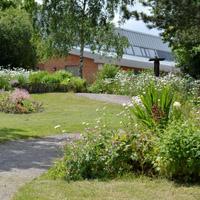 Room Hire available for meetings, parties, training and classes.
Hire a guide, guided sessions around the reserve tailored to wildlife interests.
Hire the Hide, private bookings for the hide out of opening hours.
School Visits 
Are you a primary school teacher looking to give your class a new learning experience as well as ticking some of those important curriculum boxes? Visit our website for more details.