What is Razz Project Intense?
Razz Project Intense is an exclusive class for Razzamataz students who are suited and wish to pursue a career within the Performing Arts, with a specific focus on dance and singing repertoire, or who want a better technical understanding of dance.
Professional training at Performing Arts colleges focuses on two main subjects; Dance and Musical Theatre.
Our existing Musical Theatre weeks at Razz already cover the key fundamental areas that prepare our students wishing to further their training at a professional level, however this class gives students a more thorough understanding of each of the elements dance, drama and singing.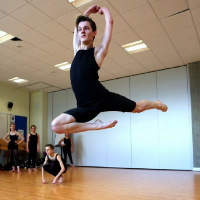 This class works on developing a professional standard of dance through strong understanding of technique, ballet, lyrical jazz, contemporary jazz, tap, body conditioning and singing repertoire.
At Razzamataz we strive to enable students to pursue their dreams in the arts by proving high quality teaching. Razz Intense allows us to extend this by offering teaching in specialist areas of dance to help build a strong technical skill base.
When: Thursday evenings. Phase 1 – 6-7pm, Phase 2 – 6-8pm
Where: Meadowhead School
How do I get involved?: Razz Intense is exclusive to Razzamataz students, please get in touch on 07979 189177 to book your free taster session.
For any further questions or information, please don't hesitate to get in touch on 07979 189177.
Razzamataz Theatre Schools Sheffield also provide high quality tuition in dance, drama and singing for ages 2-18 in both Musical Theatre and Commercial styles including Street Dance, Pop Singing & TV. Click HERE for more details