PQA's core modules in Comedy & Drama, Musical Theatre and Film & Television teach a comprehensive range of skills, which are useful for everyday life, not just a career in the performing arts. Students are split into groups according to their age and spend three hours with us rotating through hour-long sessions in the modules.
As well as many in-house productions, showcases and specialist masterclasses, PQA students have the chance to see their short film projects on the big screen of their local cinema, where they get to walk down the red carpet Hollywood-style! Some films are selected for the PQA Film Festival at Cineworld in Leicester Square. Students also have the opportunity to take part in one of the PQA theatre shows in London's glittering West End. Alongside this, PQA believes in rewarding and inspiring its students, so along with regular reports to monitor their progress, all students are offered group exams through Trinity College London – at no additional charge to parents.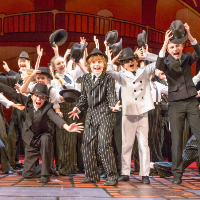 For under 6's we run Poppets classes, these come in short and sweet 90-minute sessions, perfect for the attention spans of most Poppets!  Poppets classes are specifically designed to develop young children's performance and communication skills, as they create and explore stories, songs, roles and situations through movement, dance, voice, songs and teamwork.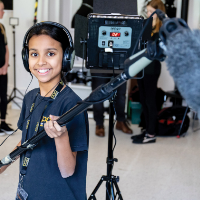 PQA Stourbridge runs on Saturdays from 9.45am-1pm  at Redhill School, Junction Road, Stourbridge DY8 1JX. To book a free taster session please contact Jo on 07477 915688 or email jo.caldwell@pqacademy.com.
To find out more, watch this little clip: