Playmakers is a performing arts organisation delivering high quality musical theatre classes to pupils aged 4 – 18 in a fun and friendly environment. Since opening its' doors in 2013, Playmakers has gone from strength to strength and currently runs all classes in Amblecote, Stourbridge on a Saturday morning.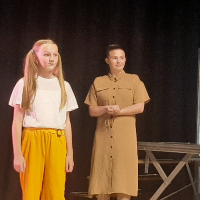 Led by co-founders Salli and Lisa who both gained their BA Hons Dance at Middlesex University, Playmakers have a friendly and welcoming team of staff who each help to tailor the weekly sessions, ensuring pupils are challenged at an appropriate level for their age group. All classes are delivered by professionals working in the performing arts industry, with a wealth of experience engaging young people.
Pupils build their self-esteem and confidence during their time with us as they receive expert tuition in singing, dancing and acting and it is our mission to ensure that each and every individual shines on stage. Not only this, but they develop skills that can be utilised in the future and memories that will stay with them forever.
We perform a full-scale musical at the end of each school year and when the opportunity arises we welcome in guest tutors for one off workshops. Our past performances of musicals such as Robin and The Sherwood Hoodies, The Grunch and Sally Sells Seashells have taken place at local school theatres such as The Crestwood and the Thorns, a fantastic experience for all involved including our audiences!
We have adapted and evolved during the ongoing pandemic and our pupils have continued their classes via Zoom – we even produced a full musical remotely and our latest production Bots! has been transformed into a filming project which has been an amazing challenge for us all.
We are extremely proud of all our pupils' achievements during their time at Playmakers. We have several pupils who have successfully auditioned for and taken part in musicals and pantomimes with local amateur societies.
So if you want the chance to meet new friends and do something fun each Saturday then contact us for further details of how you can join Playmakers. Take that step and prepare to perform!
Saturday Mornings at Amblecote British Legion, School Drive
9.30 – 11am Year 3 and Year 4
10am – 11am Reception – Year 2
11am – 1pm Year 5 Plus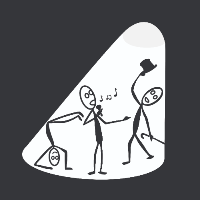 To find out more contact:
07730 585883  info@playmakerswmids.com