Whilst Parkside School's rich history has its roots steeped in tradition, the boys (and girls in Nursery) enjoy a hugely diverse and exciting curriculum which embraces and prepares them for the future. The strong values and family ethos are clearly at the heart of this energetic and ambitious School.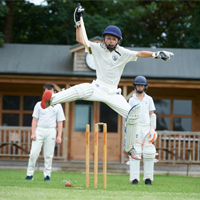 It is a wonderful environment where the children's curiosity is awakened. Their journey is one of discovery; where talents and passions are nurtured and developed, and our pupils are encouraged to take responsibility for their learning. There is a genuine pride in every pupil at Parkside; all successes are celebrated for excellence in academic, creative and sporting achievements. This, coupled with firm foundations of instilling courage, confidence, and character leads to respectful young gentlemen.
The Class of 2020/2021, celebrated 100% academic scholarship success, and a 100% pass rate in their Common Entrance exams. As well as this, Year 6 achieved outstanding offers of places for Year 9; entry following our successful Pre Test Programme (PTP). This is a direct result of a unique and innovative curriculum delivered through the inspired teaching of a passionate and dedicated staff team; underpinned by the 'make it happen' mantra led by the Head.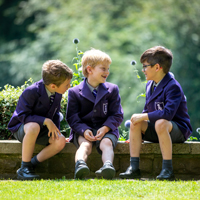 Being part of the 'Parkside Family' is a privilege, but not one which is taken for granted. The importance of recognising the wider community and world we live in, serves to teach valuable life lessons about appreciation and gratitude rather than entitlement. This, as a result, means that Parkside boys leave as well rounded, exceptional individuals with respect and outstanding moral fibre.
Ms Janssen states "(the children) develop the courage to rise to each challenge, persevere when the going gets tough and face their fears with confidence. Success comes from experiencing failure."
New enhancements made to the School include an additional science lab, an outdoor classroom, a diverse extracurricular club programme including Coding, Yoga, Trail Biking, Shooting and Knitting.  The Parkside co-educational nursery is now open all year round, offering the same early years curriculum as during term time.