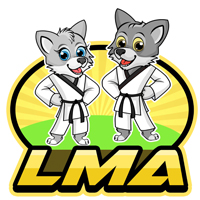 Martial Arts, LMA Wolverhampton Family Community Club
Try martial arts for FREE. No strings, no contracts, limited spaces.
Build confidence, life skills & get active
Kids and adults welcome
Classes for under 7s, over 7s and adults
Call: 07941 636904
Email: dean@lmatkd.com
Website: lmatkd.pagexl.com
Timetable 2022
Tuesdays Under 7's ONLY cubs
Times 6:00pm-6:30pm
Over 7's and Adults
Times and days
Tuesdays 6:00pm -7:00pm
Thursdays 6:00pm -7:00pm
Location
Tettenhall college, Wood Rd, Tettenhall, Wolverhampton WV6 8QX
FREE taster lessons available
Book your FREE taster lesson by visiting the website lmatkd.pagexl.com
Family training offers
We encourage family training by offering discounted rates. Save and train together.
Benefits for children
Be amazed as your children increase in confidence, self-esteem, motivation, focus, commitment, discipline and take greater pride in their achievements.
Take pleasure in also seeing your child's strength, coordination, balance, flexibility, and self-control rapidly improve, while at the same time creating a skill-base that will help children stand up for themselves in times of bullying, peer pressure or attack.
Benefits for adults and teenagers
For adults and teenagers the benefits are immense with our classes that are effective building confidence, fitness, and personal protection, situational awareness , self defense skills and wellness.
​
Increase energy levels, lose weight, improve body tone and lower stress levels. Each class also rewards adults with a variety of stretching exercises that keep you feeling young and nimble.
Parents also enjoy the additional benefit of training alongside their family.
Why us?
Decades of Martial Experiences, from Self Defence to Competitive Semi Contact Sparing & Patterns World titles with numerous Domestic titles and Martial Arts awards.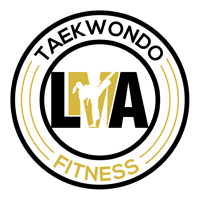 LMA Taekwon-Do Wolverhampton Mission
Our mission is to provide you with ITF style Taekwon-Do in a friendly and relaxed environment.
We have classes suitable for all ages and levels of abilities, ranging from our unique Wolf cubs program of ages 5-7 lots of fun and fitness.
Our Junior/Family classes for ages 7+ .
We want to make learning a martial art fun and rewarding for you. We want to give you an unforgettable experience.
We will do our best regardless of your age, size or abilities, you will thoroughly enjoy learning