Little Star School Club – New Malden
This After School Activity Club was created by Nicola and Iren, who believe in quality childcare.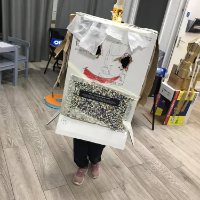 Children who receive quality child care are more likely to develop social and learning skills at a younger age. These skills help children build and maintain better relationships with parents, adults and other children.  We wanted to create a place where children can feel home, safe and have lots of fun.
We believe in positive parenting and child development through play.  We are here to inspire confidence and creativity in your child's learning, and we think of our club as more than just 'after school care'.
We are an Extracurricular Activity Club combined with After School Club and lots of love.
What we do
We are based in New Malden – Surrey and offer a variety of services such as school pick ups from Christ Church Infants, Corpus Christi Primary School and Burlington Infant and Junior School.  We are an after school activity club where children have the opportunity to do their homework and explore our Academics which includes art, drama, environmental activities and science activities.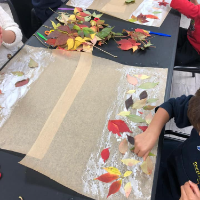 Art
Promotes creativity

Helps kids understand themselves and their world

Encourages neural connections

Builds fine motor skills

Develops problem-solving abilities

Helps kids connect
Drama  
Drama builds confidence and encourages children to cooperate

Drama helps concentration and develop language and communication skill

Drama supports numeracy skills and helps children to understand the world around them

Drama assists physical development and develops emotional intelligence

Drama develops creativity and nurtures friendship
Environmental Activities
Promotes respect for nature

Teaches children to be kind to animals, plants and people around them

Develops critical thinking skills

Encourages to live a healthy lifestyle

Teaches responsibility and safety
Science Activities
Allows children to develop key life skills

Helps children to communicate, remain focused, and even form their own opinions based on observation.

Science also helps children develop their senses and overall awareness.
Children will have access to a small outdoor space where they'll have the opportunity to play.  When attending, children will be offered fruit on arrival and healthy tea after the activity.
For More Info & Bookings – www.littlestarschoolclub.co.uk  info@littlestarschoolclub.co.uk  07838130951
If you have any queries don't hesitate to contact us.
Best Wishes,
Iren & Nicola