Professional individual and small group sessions available from 5 years to 12 years old in Maths, English and 11 plus preparation lessons in Wolverhampton.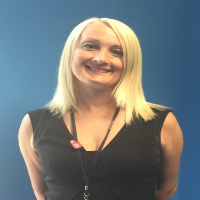 The Mary Poppins of tutoring, Michelle Appleby, from High Fliers Tuition, tells us more: "At High Fliers Tuition I pride myself in offering safe, high quality education sessions that are enjoyable and memorable.
"Sessions are delivered within a small group learning environment of no more than six pupils and 1:1 lessons are also available.
"All sessions are held in The Learning Log Cabin opposite Greenfield Golf Course, Wolverhampton, WV10 8TB. The Learning Log Cabin is a purpose built classroom to accommodate High Fliers Tuition. I have a wealth of resources and always offer a warm, comfortable and structured classroom environment.
"I offer a magical Mary Poppins approach in all of my lessons:
"In every job that must be done
There is an element of fun
You find the fun and snap!
The job's a game…"
"Group sessions are held on a weekly basis for Year 4, 5, 6 and 11 Plus preparation lessons.
"Home Learning packs are available to support home educators, these include lessons for Maths, English, Science and Foundation subjects.
"I work with students to celebrate and encourage successful learning, I have times tables and reading club incentives where children are rewarded with certificates and sticker schemes which they collect towards a prize as well as certificates for 'Student of the Week' and 'Student of the Term'.
"I have over twenty years teaching experience, hold a Primary Maths Specialist Teacher qualification and hold a valid DBS Enhanced Disclosure certificate.
"Follow High Fliers Tuition on Facebook for regular updates, home learning suggestions and lots of other ideas that are shared on the page."
For further information please contact Michelle on 07967 505528.
COVID-19 precautions are in place in all of Michelle's lessons. Pupils are placed at least 1 metre apart, groups are smaller, hand sanitiser is available and Michelle teaches from behind a visor.